Kim's Gluten Free All Purpose Flour Blend is perfect for cakes, cookies, quick breads, and anything else you'd want to make gluten free!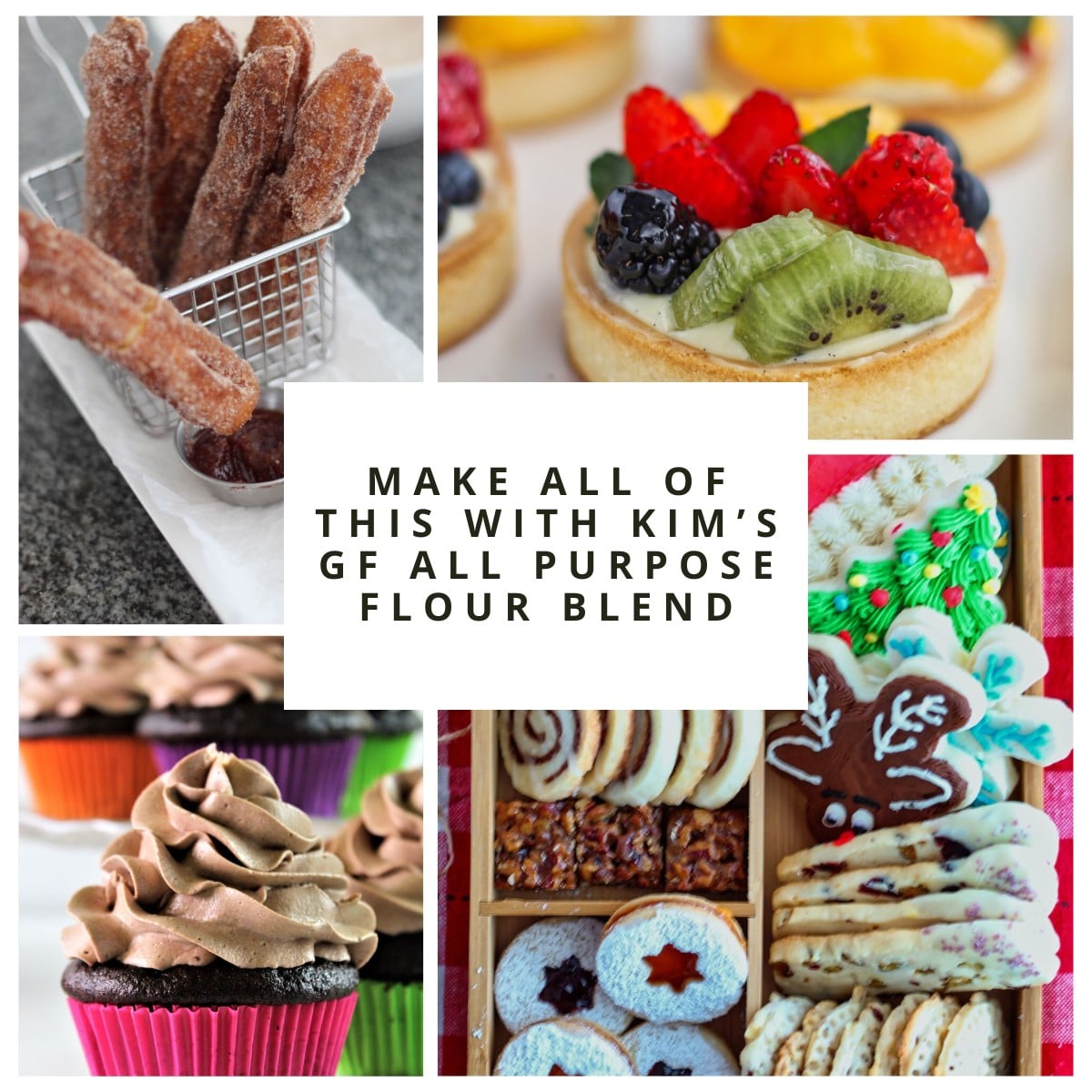 When I first found out I had celiac, my mom bought me a bag of Cup4Cup flour and the first thing I ever made gluten free was cornbread. It was okay, but I thought it could have been better if the flour blend wasn't so gritty. So I tried another blend, and another, and what I began to realize is there is no blend out there that actually works the way I wanted it to.
So that's when I started trying out recipes already created by other bloggers. And while some were promising, none of them were quite what I was looking for either. So I created my own all purpose flour blend. I think you'll see, like many others before you, that not only does this flour blend work as well as regular (wheat) flour, in some of your recipes it might even work better.
Here's What You'll Need To Get Started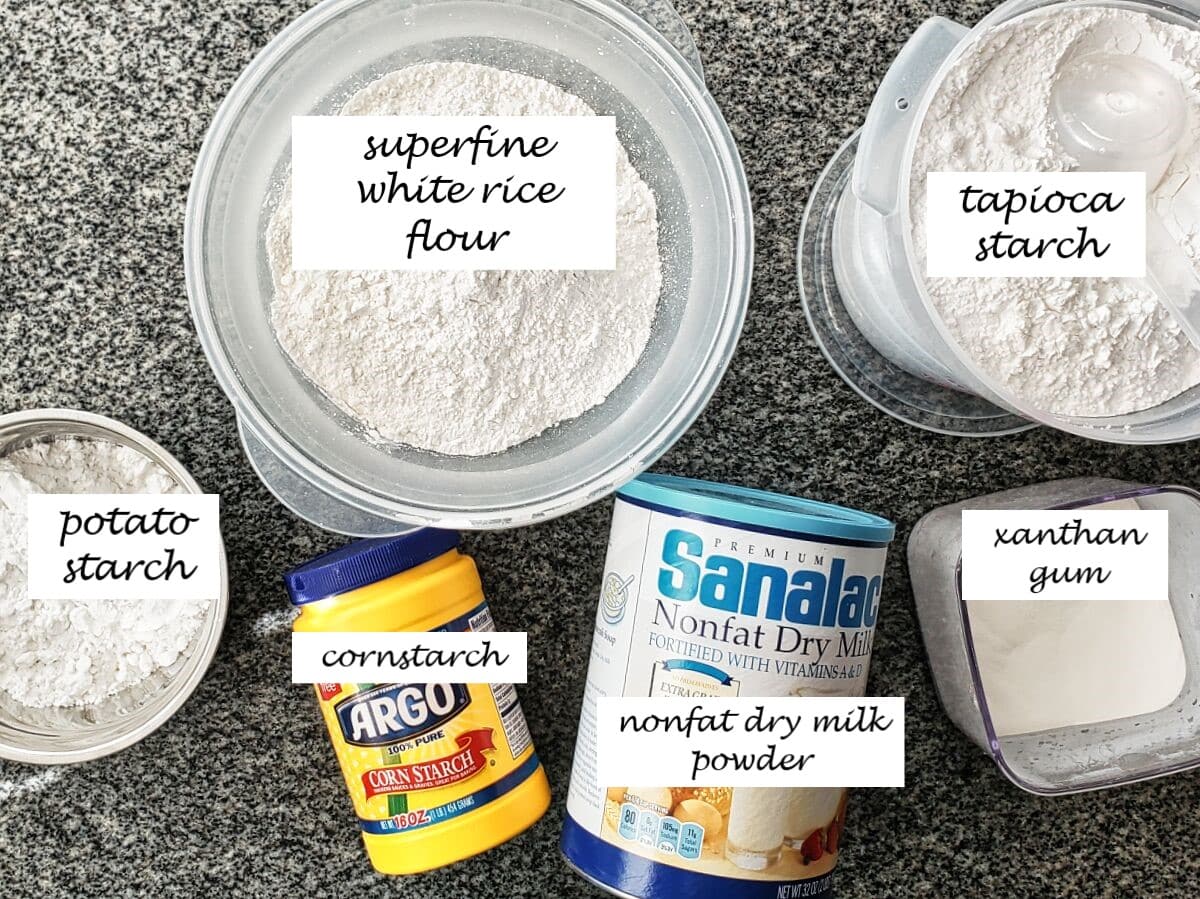 White rice flour -- not just any white rice flour. In order for the mix not to be gritty, this flour needs to be superfinehttps://amzn.to/3SEJJmi. This brand of ultrafine also works well.
Cornstarch -- see substitutions below for corn allergies.
Nonfat dry milk powder -- see substitutions below for dairy allergies.
Potato starch -- unfortunately, there is really nothing that works the way potato starch does so I don't have a substitute for nightshade allergies.
Xanthan gum -- this is absolutely necessary to achieve proper binding characteristics.
How To Make Kim's Gluten Free All Purpose Flour Blend
Are you ready for this? Here's the lengthy process for making ALL of my flour blends: weigh everything into a container, put the lid on, and shake it up. A good whisk afterwards and you're done! It's that easy, you guys!!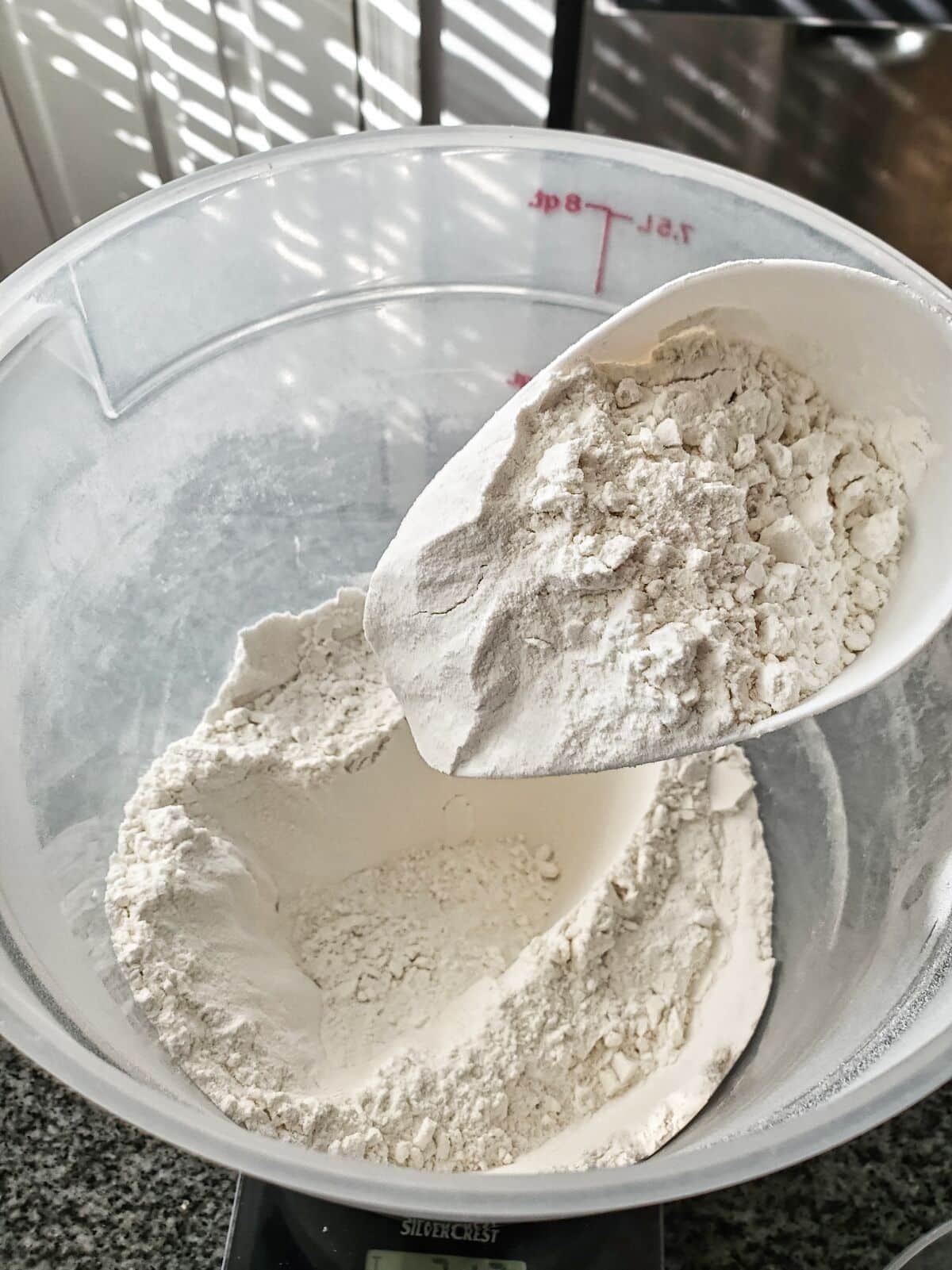 Why Is This Flour Blend Recipe In Grams And Not Cups?
I developed my blends in grams because it's so much more precise AND unbelievably easy to weigh ingredients than to measure by volume. My blends don't translate very well to cups. I sure don't have an 18th of a cup measurement, do you? I strongly suggest you invest in a scale (they're very cheap) and weigh your ingredients–you'd be surprised at how easy it is and you'll most likely never switch back.
Isn't It Cheaper To Use A Store Bought Blend?
I feel my own blends work best in my recipes, and are also so much cheaper than spending a fortune on a tiny bag of gluten free flour at the store. HOWEVER, for some of the recipes on my blog, a store bought blend may be substituted (I will state this in the individual recipe).
Cup4Cup, for instance, is a great store bought blend that can be used for most of my cake and cookie recipes and anything that is NOT bread. To be honest, though, I think it has a little bit of a gritty texture. But it will sub fine in some of my recipes. Again, check each individual recipe for indications of this.
Substitutions
Superfine white rice flour -- I've successfully substituted Viddie's ultrafine white rice flour as it has a very fine texture as well. These are currently the only two white rice flours I recommend. Also, I would not suggest using brown rice flour in place of white rice flour. If you want to make a healthy-ish gf flour blend, check out my Multigrain Flour Blend.
Cornstarch -- try arrowroot powder.
Tapioca starch -- I know of no great substitute for tapioca starch.
Nonfat dry milk powder -- I have successfully substituted coconut milk powder and soy milk powder in this blend with great results.
Potato starch -- Again, there is no great substitute for potato starch.
Xanthan gum -- There is no substitute for xanthan gum. Psyllium husks do not work exactly the same.
What Can I Make With This Flour Blend?
There are so many baked goods that can be made with my all purpose gluten free flour blend. Cakes , cookies, pie crusts, muffins, bars, crackers, pancakes, you name it!
You can also coat chicken with this flour blend, such as in my Chick Fil A Gluten Free Copycat Recipe and my Gluten Free General Tso's Chicken. And don't forget about pastries. My Gluten Free Crescent Roll Dough, Gluten Free Churros, and Gluten Free Cannoli all use this flour blend and you'd never know any different.
Here's just a handful of MY personal favorite recipes using my gluten free all purpose flour blend:
Can I Substitute This Flour In Any Recipe?
While this all purpose flour blend cannot be substituted in breads (see Kim's Gluten Free Bread Flour Blend for that), readers like yourself have had great results when substituting this flour blend in several of their own recipes.
Please note, however, that most gluten free flour blends absorb more liquid than their wheat flour counterpart. Therefore, you may need to increase the wet ingredients in your personal recipes by a small amount. While I can't help everyone individually with their own recipes, I would start by increasing the wet ingredients by 60ml.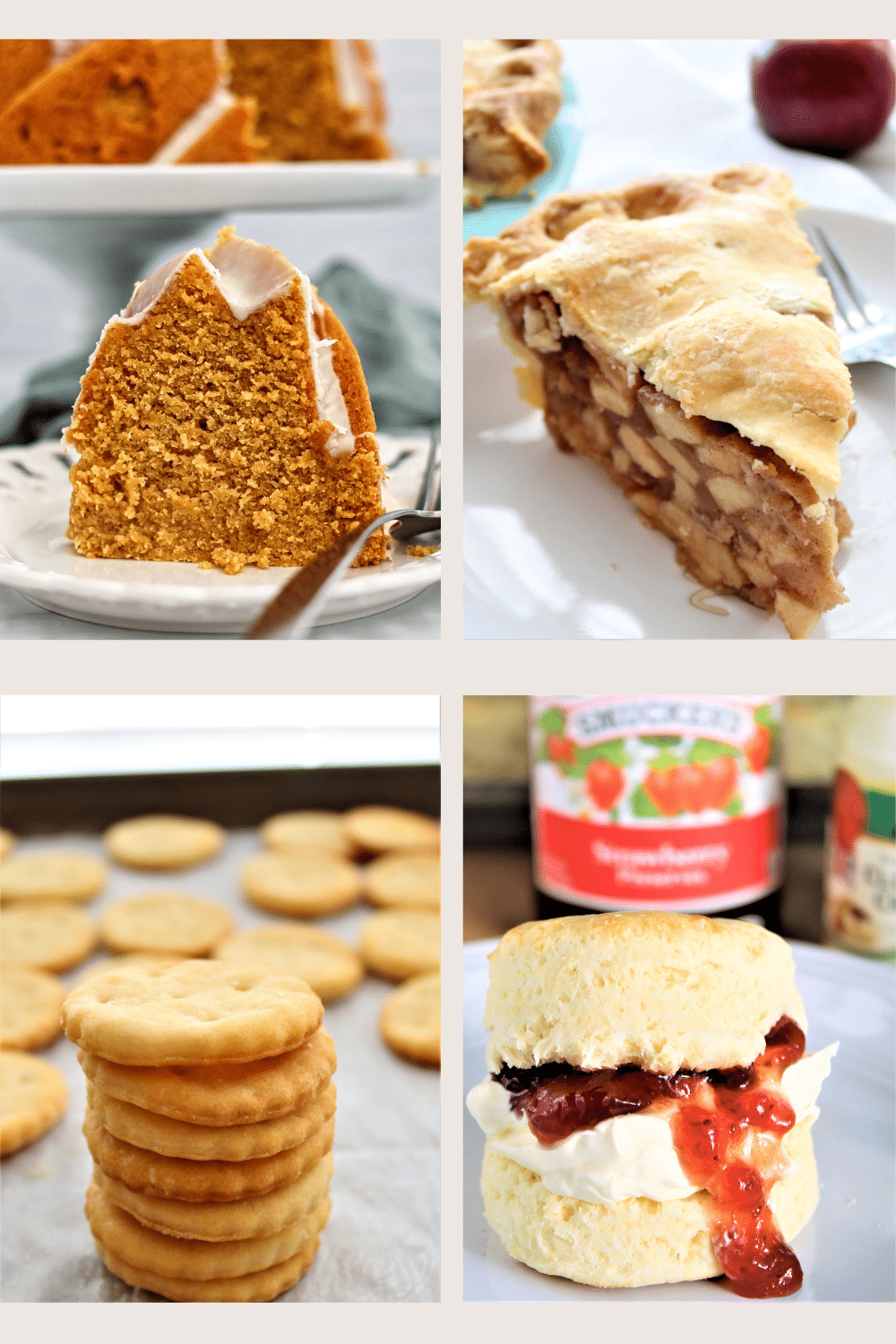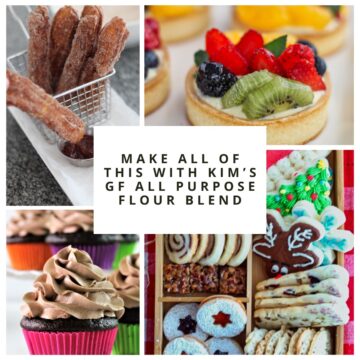 Kim's Gluten Free All Purpose Flour Blend
Kim's gluten free all purpose flour blend is perfect for cakes, cookies, muffins, quick breads, pies, and anything else that would normally use all purpose flour.
Instructions
Combine all ingredients in an airtight container and whiskwell to fully incorporate. (I like to put the lid on and shake it several times as well).

For larger amounts, simply slide the serving amount slider to the right to get the proper amounts for each flour component (I make 2.8kg at a time).

Store in airtight container in a cool, dark pantry or closet. This mixture will keep for up to three months if well sealed.