Good morning, ya'll! It's Sweet Saturday: 11/23/19 and we are counting down to less than a week away from Thanksgiving. Are ya'll prepared?
Has anyone else seen Frozen II yet? As you can see, there's not a "kid" in our family anymore, but my mom, Brandon, and I are all still kids at heart. We all love Disney and Olaf and went to see it yesterday. Some parts were so funny (Olaf is great with the jokes) I thought I would start laughing hysterically and not be able to stop! Before the movie even started, my drink slipped out of my hand, knocked over my popcorn, and both ended up all over the floor. You can't take me anywhere apparently 🙄
WHAT I'M LOVING THIS WEEK
Do any of ya'll watch Shark Tank? I remember seeing these two old ladies with their sugar free candy called Ice Chips. After ordering a six pack in different flavors, we're all pretty hooked and can't wait to try new flavors. Check it out here. They're great for when you want to satisfy a sweet tooth!
We just started watching Jack Ryan and it is SO good! Except I keep wanting to call it Jake Ryan, lol! You can take the girl out of the 80's, but I guess you can't take the 80's out of the girl 🤣. You need to have Amazon Prime to watch Jack Ryan, but who doesn't have Prime these days, am I right?
Our dog, Sampson, whom we're pretty sure is Great Dane/black lab mix, has severe arthritis. He's had problems since he was just over a year old sadly. Years ago, after trying so many things to make him feel better, Bre found Arthroionx online and we haven't looked back since. They recently redeveloped their formula to make it into a chew and it's unbelievable how much it helps Sampson. He's able to play with our other dog, Gracie, and actually "bounces" around and runs like a maniac in the back yard when he's on the new Arthro Chews. I'm so grateful to this company for making it possible for my boy to enjoy his life a little more🐶.
I was honored to have two of my bread recipes (gf Hawaiian rolls and gf artisan bread) featured in an article on Parade. com this past week. It was 25 Gluten Free Breads Everyone Will Love! I couldn't believe it when I saw it and am incredibly grateful for this little blog of mine. I absolutely LOVE what I do and couldn't do it without all ya'll reading my blog so I thank you very much 😍😍😍
WHAT I POSTED THIS WEEK
Homemade Cranberry Curd — this stuff is liquid gold (or pink I should say)! So far I've put it on toast, biscuits, a piece of pumpkin bread (really good on that), and eaten it by the spoonful! I think I might make a cranberry tart or cake with what's left.
Gluten Free Sweet Potato Biscuits — after waiting years to make sweet potato biscuits, I finally did it and I'm so glad I did! These biscuits are light and flaky and have a subtle sweetness that can't be beat. Scott said he likes them MORE than a regular buttermilk biscuit😋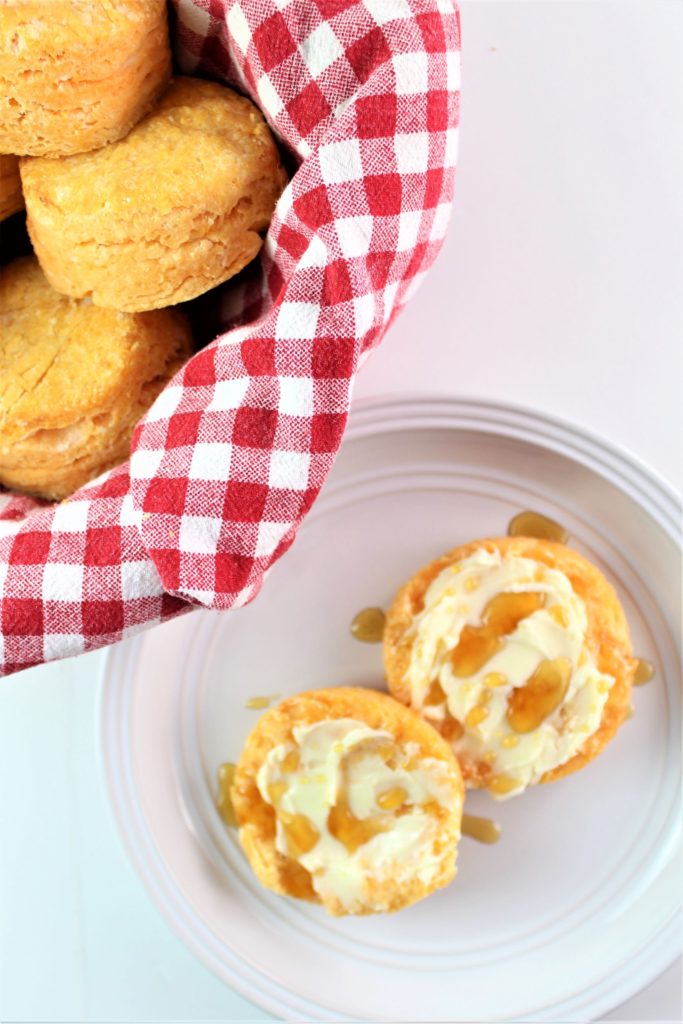 Kim's Gluten Free Flour Blends — I updated my flour blends page and, ya'll, it is AWESOME!!!! I created charts for each of my blends so it'll be SO EASY for ya'll to make a small amount OR a large amount of flour that'll be ready when you are! I've also given links for each of the components for ease in buying. This page is so user friendly, I pull it up myself instead of hunting for my notebook like I used to do 😁
TOP FIVE POSTS THIS WEEK
Look at that precious face! My mom's been going through old pictures and found this one of Brandon when he was little. Oh my goodness!! I can't believe he's 6'4″ and over 20 now. Boy do I feel old, haha!!!!
Hope everyone has a wonderful weekend!!