See if your favorite recipes from Let Them Eat Gluten Free Cake made the cut in 2022. These are the top 22 of '22!
How was your 2022? As always, to me it feels like it absolutely flew by. Other than the economy (I'm talkin to you, $5 pounds of butter, UGH!), I had a wonderful year! My daughter's Disney wedding was truly magical and was the highlight of my year (and life, aside from my kids being born and marrying my husband). There was no wedding we've ever been to (or will be to in the future) that will ever top it.
The ceremony itself was at the Wedding Pavilion and was absolutely gorgeous and perfect. The reception was held at the Italy Pavilion at Epcot, on the water. The food was incredible (as always at Disney–mine was gluten free of course!). But being able to watch the fireworks show (Harmonious) in our own private area without fighting for the best view amidst a sea of people was just beyond words. Many of the groom's family had never been to Disney World and they were just BLOWN AWAY by the fireworks show, among everything else.
Mickey and Minnie, though, were the best excitement of the night. Out of the hundreds of pictures the amazing photographers took, I think this one below is my absolute favorite! My daughter's expression when she sees Minnie is just a small glimpse of the happiness and memories that will last forever in all our minds of the BEST.DAY.EVER!!
On to what you're here for: the Top 22 of '22! I was only gonna do the top 10, but my husband said "why not do 22 of '22?" and it sounded like a good idea. So without further adieu, let's count it down:
22. Gluten Free Cannoli (with Air Fryer Option)
Crispy on the outside, filled with creamy and sweet ricotta. Finally we can enjoy a gluten free cannoli and not feel left out! GET THE RECIPE
21. Best Ever Gluten Free White Sandwich Bread
This best ever gluten free white sandwich bread is so soft and delicious, just like that Wonder-ful bread we used to love! GET THE RECIPE
20. Pavlova
Pavlova is a meringue dessert that's crunchy on the outside, marshmallow-y on the inside, and as heavenly as it is beautiful! GET THE RECIPE
19. Gluten Free English Muffin Bread
Filled with nooks and crannies, this Gluten Free English Muffin Bread is incredibly easy to make and perfect for beginners! GET THE RECIPE
18. The Creamiest Gluten Free Baked Mac and Cheese
Get ready for the cheesiest, creamiest Gluten Free Baked Macaroni and Cheese of your life! No dry mac and cheese here–only creamy, dreamy comfort food at its finest. GET THE RECIPE
17. Gluten Free Copycat Olive Garden Alfredo Sauce
If you always loved Olive Garden alfredo sauce, you must try this recipe! It's the perfect copycat without a lick of gluten, and dare I say it's better than theirs!! GET THE RECIPE
16. Gluten Free English Muffins
Move over, Thomas' English Muffins! We got tired of waiting for you to come up with a gluten free muffin, so we made one ourselves! These gluten free English muffins rival yours with all the nooks and crannies we've been missing. GET THE RECIPE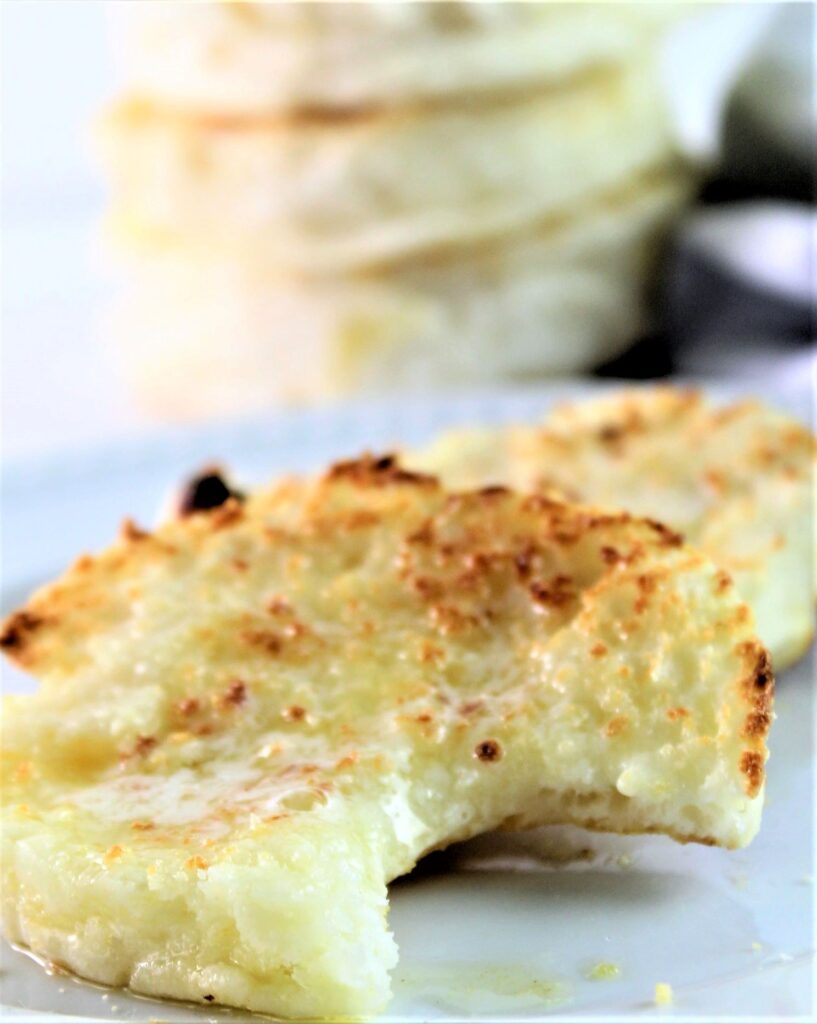 15. Gluten Free Hamburger and Hot Dog Buns
Grill up those hot dogs and hamburgers this weekend because these gluten free hamburger and hot dog buns are the best you'll ever have!! GET THE RECIPE
14. Soft and Buttery Gluten Free Brioche
Pillowy soft and buttery, this gluten free brioche is all you've ever dreamed of from a gluten free bread and more!! GET THE RECIPE
13. Gluten Free Challah Bread
This gluten free challah bread is rich, golden, slightly sweet, and soft. It's not just for Jewish holidays anymore! GET THE RECIPE
12. Fabulous Gluten Free Italian Bread
This FABULOUS Gluten Free Italian Bread was a total accident, and I am so, so glad it was! It's soft and fluffy with a thin softer crust that's just absolute perfection. GET THE RECIPE
11. Flaky All Butter Gluten Free Pie Crust
This is the absolute BEST flaky all butter gluten free pie crust! So flaky and light, you'd never know it was gluten free!! Make it today for any of your pie needs! GET THE RECIPE
10. Incredible Gluten Free Yeast Donuts
Are you missing Krispy Kreme style donuts in your gluten free life? Have I got a treat for you! These incredible gluten free yeast donuts are so much like Krispy Kreme, you'll think you're cheating on your gluten free self!! GET THE RECIPE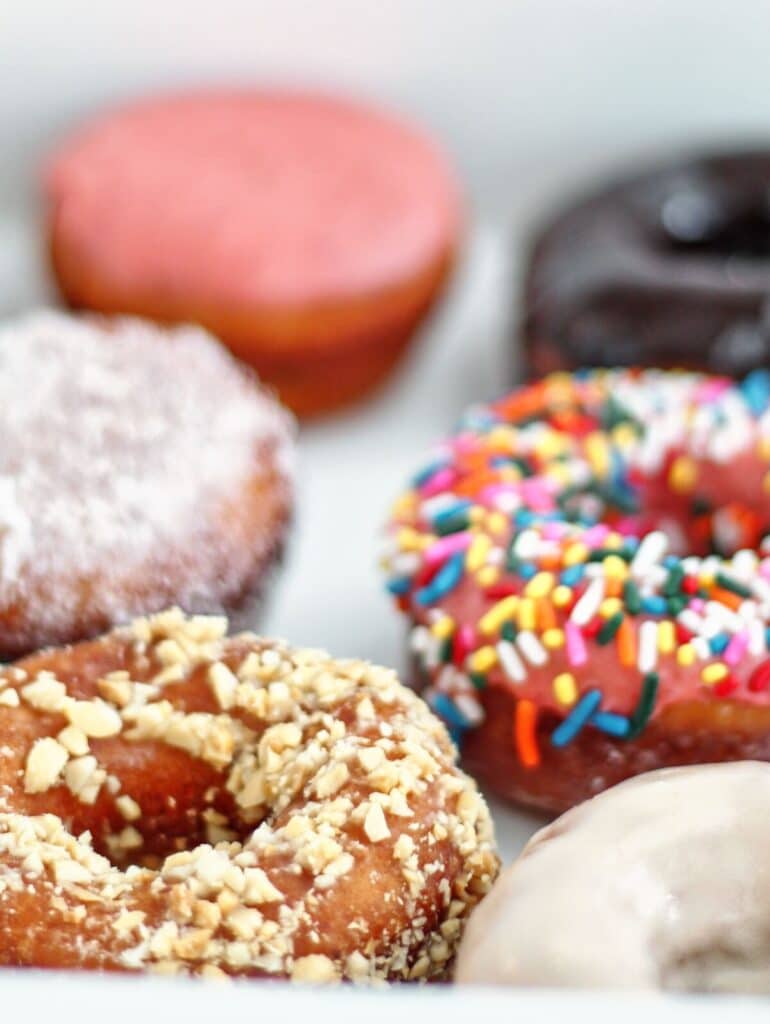 9. Pillowy Soft Gluten Free Dinner Rolls
A tangzhong makes these pillowy soft gluten free dinner rolls the best ever! Soft, fluffy, buttery–what more could we ask for? GET THE RECIPE
8. Gluten Free Artisan Sourdough Bread
It's finally here y'all! We've made the gluten free sourdough starter and this gluten free artisan sourdough bread is just one of many wonderful uses for it!! GET THE RECIPE
7. Amazing Gluten Free Pizza Crust
Once you make this AMAZING gluten free pizza crust, you'll never buy another prepackaged one again! If you're missing a great New York style pizza in your gluten free life (that folds!) look no further. You've found it! GET THE RECIPE
6. New & Improved Gluten Free Rough Puff Pastry
No need to break the bank with store bought gluten free puff pastry. Make this new & improved gluten free rough puff pastry and see how buttery & flaky it is! GET THE RECIPE
5. Gluten Free Hawaiian Rolls
What's a Thanksgiving dinner without a basket of soft, fluffy dinner rolls? These gluten free Hawaiian rolls will satisfy your cravings for those buttery rolls we've all been missing. I dare anyone to believe they're gluten free! GET THE RECIPE
4. New & Improved Gluten Free Croissants
Buttery, flaky, feathery, and light. The best gluten free croissant you'll ever have! GET THE RECIPE
3. Gluten Free Focaccia Bread
It's so easy to make this wonderful gluten free focaccia bread! It's light and airy with a crunchy top and bottom crust. Focaccia is flavored with olive oil, rosemary, sea salt, and a light sprinkling of parmesan cheese. GET THE RECIPE
2. Ultimate Gluten Free Cinnamon Rolls
Cinnabon, who? These Ultimate Gluten Free Cinnamon Rolls will put Cinnabon to shame! Warm, gooey, and SOFT, you won't believe they're gluten free. GET THE RECIPE
Now, finally, the moment you've all been waiting for. The number one recipe of 2022 was…
1. Gluten Free Artisan Bread
This gluten free artisan bread is the crusty bread you thought you'd never have again. One bite and you'll be in absolute HEAVEN! GET THE RECIPE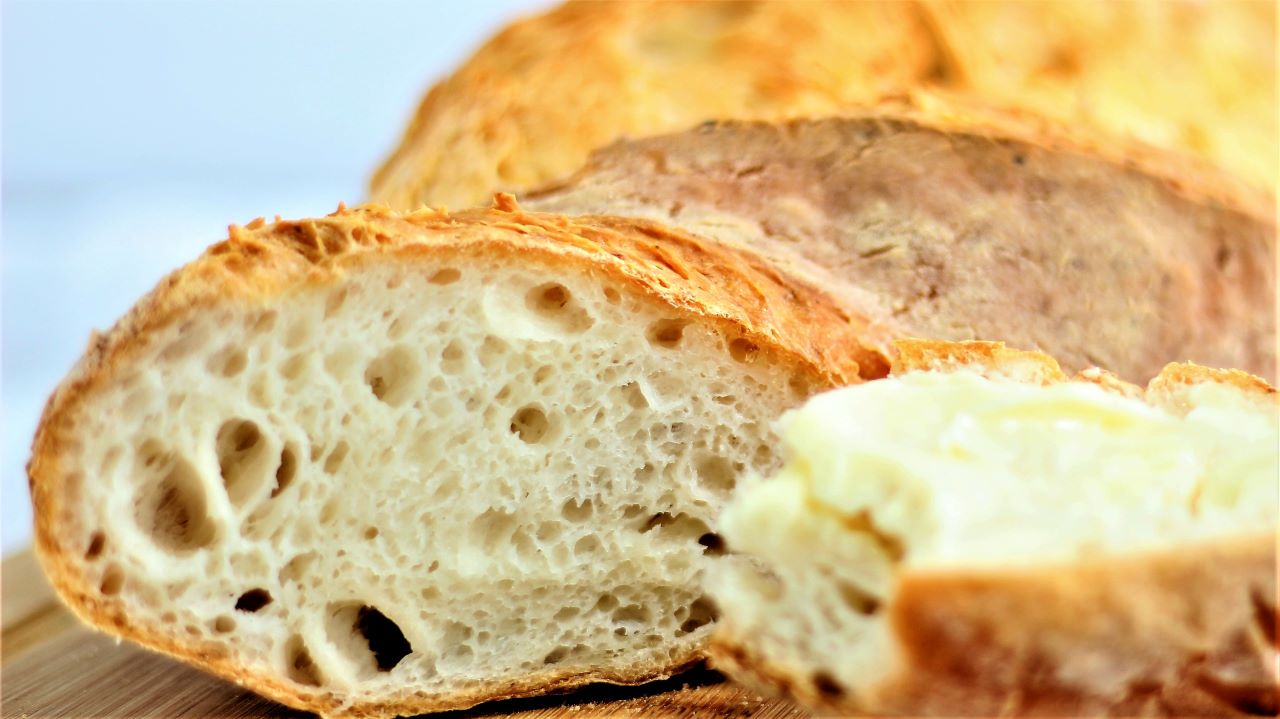 And there you have it, the top 22 recipes of 2022, all wrapped up with a bow on top. Did your favorite make the list? Or have you seen something here you haven't tried yet?
I hope you all have a Happy New Year and stay safe!