It's sweet Saturdays: 06/29/19. Good Saturday morning ya'll!! I hope everyone's weekend is off to a great start 🙂
On this particular sweet Saturday, we're getting ready to have a birthday dinner for Bre. I still cannot believe my first born is 23 years old. Man, do I feel old!!
Even though it's been about six months since she graduated college, I love this pic of her. It was one of the proudest moments of my life, and now my beautiful, smart, and talented daughter is getting ready to start her career and I couldn't be happier for her!
In the fall, she will have her own classroom as a kindergarten teacher and I am just so thrilled for her! The kids are gonna love her (as all kids do–we call her the kid and animal whisperer) and it's so cool seeing all the stuff she's collecting for her classroom.
Bre will be working at a Title 1 school, which is a school where most, if not all, of the kids come from very low-income families and can't afford to send their kids to school with the proper supplies needed. She signed up for a project funding program called Donors Choose, which raises money for the classroom supplies needed. Within 7 days, she had raised all the money needed to fund her project for school supplies!!! I am so happy for her and for her students. Those students have no idea what a great teacher they'll have this coming school year👩‍🏫!!!
MY WEEK IN REVIEW
As per the usual these days, I hear from Brandon every Sunday now as he's in the RCU "ship." The navy has an acronym for darn near everything, haha! RCU stands for Recruit Convalescent Unit. He finally was able to see the doctor and get his MRI. They found a stress fracture in either his tibia or fibula (he couldn't remember which). All this means is 6-8 more weeks of boot camp, going through rehab until he finally gets cleared to take the final PFA (physical fitness assessment) and graduate. His spirits are still up at least, but when he gets out he's definitely gonna hit up Chick-Fil-A and a great pizza place, haha!!
My mom, Bre, and I went to see Toy Story 4 yesterday and it was by far my favorite of all the Toy Story movies! Scott says it's funny that three grown women are going to a cartoon movie, but we are die hard Disney fans and we don't care what anyone thinks. We laughed our way through the entire movie and I can't wait until Brandon gets to see it (he always loved Toy Story, especially Buzz Lightyear).
WHAT I POSTED THIS WEEK
Gluten Free Lemon Drop Cupcakes — talk about a lemon explosion!! These cupcakes are for the lemon lovers.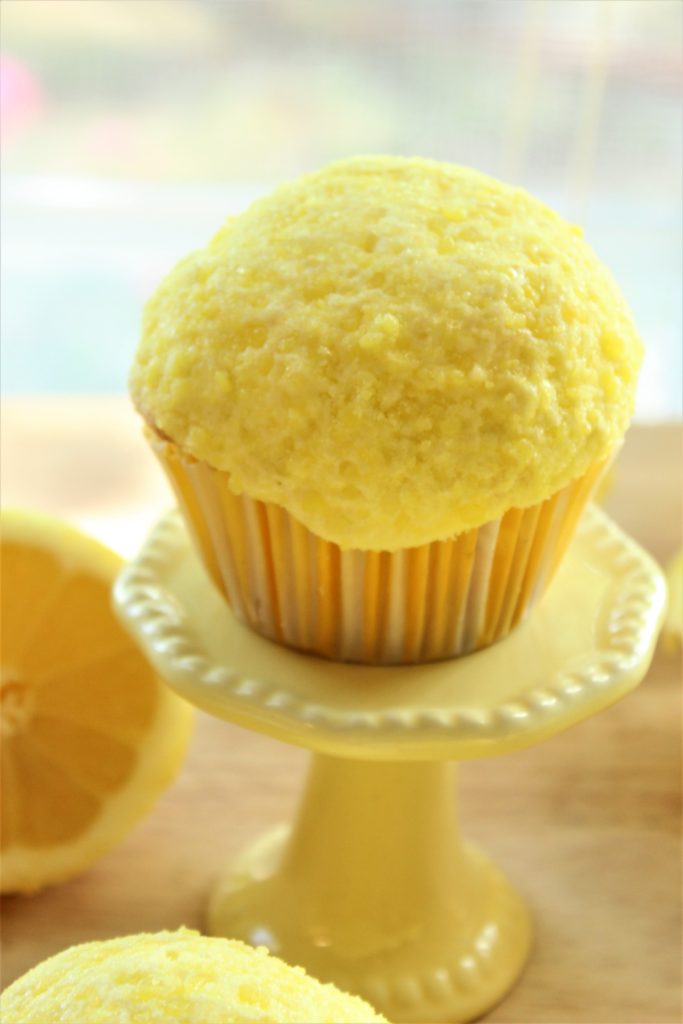 Gluten Free Red White & Blueberry Cupcakes — these may just be my favorite cupcakes to date! The blueberry compote filling with the strawberry swirled buttercream makes for one berry terrific cupcake 😉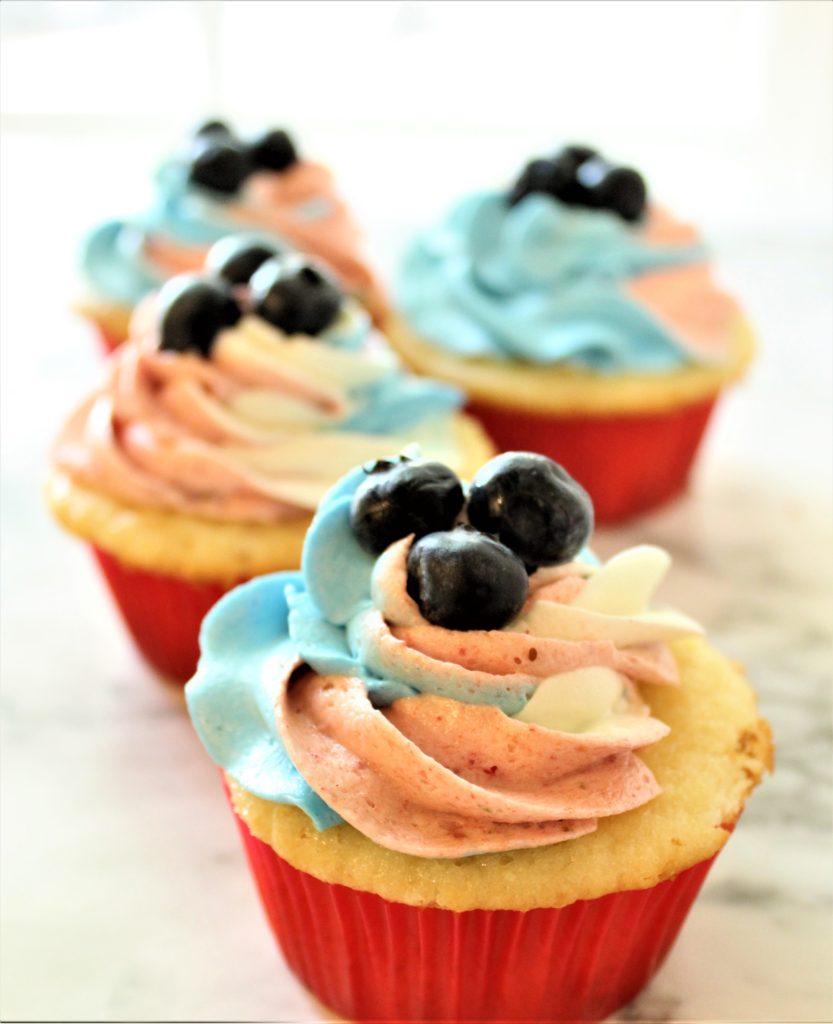 WHAT I'M LOVING THIS WEEK
I'm buying a watermelon today and making these watermelon fries with coconut lime dip. This sounds so good!! I love reinventions of foods we all know and love.
Simple sesame noodles by the one and only Ree Drummond are definitely on my radar, but of course will be made with gluten free spaghetti. One of my favorite flavors is sesame oil!
It's been a hot minute since I've been to a Japanese restaurant, so this Japanese restaurant style ginger dressing is something I didn't know I was craving and would love to make myself.
MOST POPULAR POSTS THIS WEEK
I hope everyone has a terrific weekend and stays cool if you're in the heat wave like we are😎🌞🔥