It's Sweet Saturday: 10/12/19! Another week has gone by and it's the middle of October already. How time flies when you're having fun!!
This year is just FLYING by! I seriously cannot believe it's already the middle of October, but I'm actually super happy about it because it's that much closer to our big Disney trip in February!!!
THE WEEK IN REVIEW
Scott finally came home last night, after being gone since April! I really sometimes hate how much he has to travel for his job, but it's just the way it is so we have to deal with it. He's been in San Diego all this time and people sometimes ask why I don't travel with him. Of course I'd love to, but honestly I don't think it'd be good for me.
What I mean by that is the food situation, or lack thereof, usually is what deters me from going with him. When he's in San Diego, he stays in Old Town. You'd think there would be plenty of authentic Mexican food (usually naturally gluten free) in San Diego, but not where he is (they use a LOT of flour tortillas). And I'd be stuck in the hotel room, where there is no option to cook, with no car. It just wouldn't work out.
We get to enjoy the next few weeks because Scott will be off yet again, this time to Bremerton, Washington, until about a week before Christmas. After that, he'll supposedly (fingers crossed) be doing a job here locally for several months. Things can always change at a moment's notice, so I'm really hoping and praying this plan sticks.
WHAT I'M LOVING THIS WEEK
If you have a Lidl near you, this weekend they have this Enameled Cast Iron Roaster for only $19.99! That's a pretty good deal for a cast iron dutch oven.
We're talking about doing a flooring remodel in our house soon and I'm so excited!! Our carpet is so outdated and needs to be replaced, but we don't want to replace it with carpet. Instead, we're looking into these porcelain floor tiles that look like hardwood. Has anyone installed these tiles and, if so, how do you like them? The one big thing I'm really concerned about is my dog, Sampson. He has arthritis and long legs and tends to slip and slide easily on slippery tiles. These aren't at all slippery and have some texture to them, so I'm hopeful he'll do well on them.
Have you seen how Disney is rolling out all these new plant-based dining options? I really think it's great that Disney is looking out for everyone (my daughter is a vegan), but at the same time I feel a little slighted as a gluten free person who loves Disney. We have lots of options, but what I'm bothered by is that Disney offers those of us with allergies a separate menu and yet doesn't allow us to see those menus until we get there. That can mean the difference between deciding on one place to dine or not. We have to rely on the bloggers who go to Disney to take pics of those menus, but if you're like me–a blogger who goes to Disney and then forgets to take pics of the menus–that isn't always helpful. Plus, the bloggers don't always go to the same places we want to go so we can't see the menus for those places.
WHAT I POSTED THIS WEEK
Gluten Free Chocolate Crunch Bars (No Bake) — these are truly an addictive little sweet. Cut them as big or small as you'd like and they're the perfect chocolatey crunchy treat!
Gluten Free Pumpkin Spice Angel Food Cake — oh my gosh, ya'll! It's so understandable why angel food cake is called "angel" food cake. It's so heavenly and light!! And the pumpkin spice is just perfect for the fall, as well as the maple whipped cream. Believe it or not, this is one of the easiest things to make from scratch!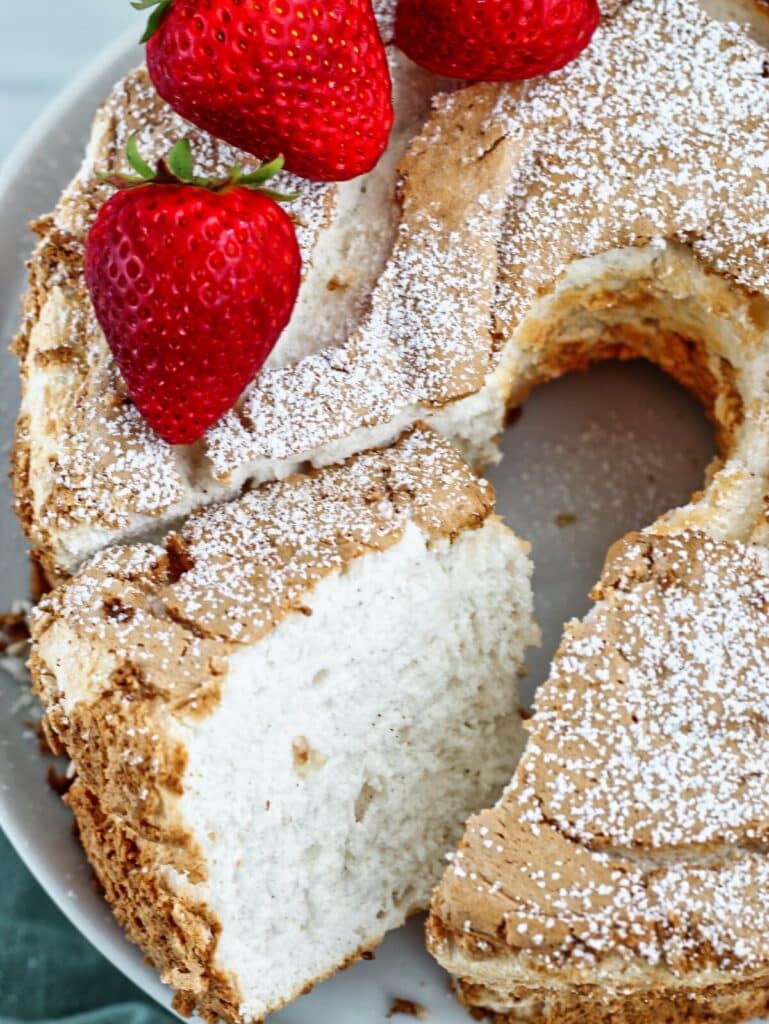 Gluten Free Cream Puffs — now we can have our own bit of French pastry with these wonderful cream puffs!! They're so versatile as they can filled with anything, and they are so light and airy that you may just be able to eat several in one sitting (that could or could not be a bad thing)!
TOP FIVE POSTS THIS WEEK
I hope everyone has a wonderful weekend and upcoming week 😊