Another Sweet Saturday is upon us. And it's a holiday weekend to boot!! Even though the first day of fall is considered September 23rd, Labor Day Weekend is thought to be the last weekend of summer by most of us. Sad, sad, sad 🙁
THE WEEK IN REVIEW
In Virginia Beach and most of the cities in the area, school doesn't start until the Tuesday after Labor Day. And this year is special because it's Bre's first year of teaching (having her own classroom). My mom, dad and I stopped in to see her classroom yesterday, and also to deliver cookies for the staff meeting they were having.
Her classroom is decorated in a woodland animal theme and it is the cutest thing ever!! I told her she's doing what we all wished we could have done when we were little girls. My sister and I always "played" school teacher and used to make our little sister and her friends be our students. It was so much fun! Now Bre gets to do it for real, haha!! And the kids just flock to her so I know she's gonna do so well. I'm so very proud of her 💖
I made over 100 cookies for the staff meeting, some of which were vegan (the oatmeal raisin in the bottom right corner). I've never baked anything vegan before, but Bre is vegan and asked me to make some vegan cookies. She called me later and said her principal, who is also vegan, ate 8 cookies!!!!!! Holy moly! He must have liked them! I'm so glad they turned out. I was worried about the vegan ones especially because baking without eggs or butter is not something I'm used to. Haha!!
The cookie lineup was my "famous" perfect gluten free chocolate chip cookies (the best you'll ever have), snickerdoodles (haven't posted those yet), my mom's peanut butter bars, and the vegan oatmeal raisin cookies. Bre said I need to post the recipe for the vegan cookies because even non-vegan people loved them! I'll have to put that on my list 👍
BRANDON'S HOMECOMING
I talked to Brandon two days ago and he will be home NEXT WEEK!!!! I'm so excited to see him. When I meet him at the airport, I'm bringing him Chick-Fil-A (shhh! it's a surprise) because it's his absolute favorite and he hasn't had it in over 4 months!
That night we're going to watch Avengers: Endgame as he missed it when it was out in theaters. And since the new Spiderman movie is out now, I KNOW Brandon will want to see it, so we'll do that Friday. He was always my movie partner, haha!
We're also having a little pizza party with the family. I'm pretty sure he hasn't had pizza since he's been gone either. I'm really looking forward to my son coming home (can you tell?).
WHAT I POSTED THIS WEEK
Dee's Homemade BBQ Sauce and Baby Back Ribs -- the absolute BEST bbq sauce you'll ever drink...I mean eat! It's so good you'll WANT to drink it though!!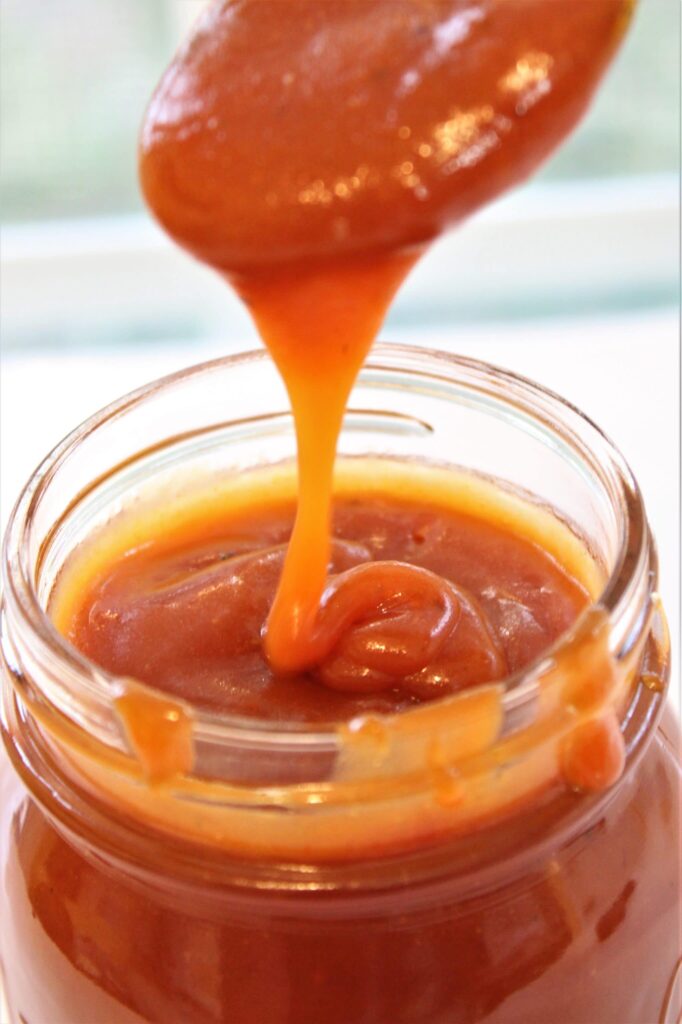 Gluten Free Funfetti Cake -- it was Let Them Eat Gluten Free Cake's FIRST blogiversary this past week!!! It's been a wonderful year and I celebrated with this yummy funfetti cake that is so classic and so tasty. Since it's just me here right now, I couldn't eat the whole cake myself so I decided to cut large slices, wrap them in a double layer of plastic wrap, let them freeze on a baking sheet, and then place them in a gallon freezer bag. I already tested one and would you believe it tastes just as fresh as ever?!?! Now I have individual slices of cake for when the sweet tooth strikes (and it strikes often).
WHAT I'M LOVING THIS WEEK
This Mealthy Crisplid for Pressure Cooker turns any pressure cooker (Instant Pot) into an air fryer. How cool!
I just bought this Zulay French Stainless Steel Rolling Pin that is going to be used TO-DAY!! I can put it in the fridge for an hour before using it, and it will keep the dough cold. I'm so excited to try it!!
When I made the vegan oatmeal raisin cookies, I used this Soy Milk Flour instead of nonfat dry milk powder in my flour blend. It worked beautifully!!
Umm, could you get a crispier potato than these Crispy Parmesan Roast Potatoes??? I think not!!
I must try this Amazing Cherry Pie recipe before all the fresh cherries are gone. But then again, Lauren said it can also be made with frozen cherries!!
TOP FIVE POSTS THIS WEEK
What's everyone doing for Labor Day Weekend? I hope you'll be enjoying some outdoor time at the pool, beach, grill, whatever!! Have a wonderful holiday weekend and I hope you eat lots of fabulous gluten free food😎🎂🍔🌭🥩🍧