Pillowy soft and buttery, this gluten free brioche is all you've ever dreamed of from a gluten free bread and more!!
I never stop. Seriously. I never stop fiddling with things. Sometimes that's a bad thing, but sometimes it can be really, really good. And today it's really, REALLY good!
I have several recipes that make really soft and light loaves of bread. But lately I've been obsessed with trying to make something like the loaves and rolls that I often buy for my son from Aldi. They're brioche hot dog and hamburger buns, as well as brioche loaves, and when you pick them up it's like you're picking up nothing. They are SO light and ethereal and soft. Of course I've never tasted them, but Brandon tells me all the time how wonderful they are.
You should be happy that I rarely leave well enough alone because some of my best recipes are created from not leaving well enough alone. I strive for perfection in my baking, and if I can ever make something better than it was before, I'll never give up until that happens. With all that in mind, this amazing gluten free brioche bread was born! (Carisoprodol)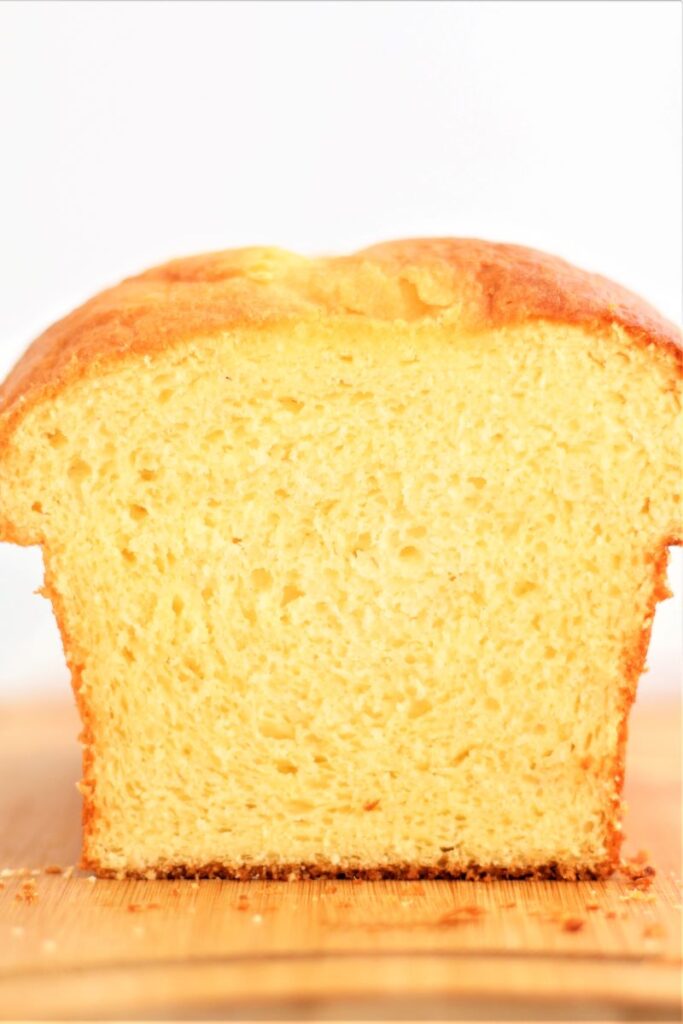 What is in Gluten Free Brioche?
So here's the deal. There is 1 whole egg and 6, yes 6! egg yolks in this dough. And a half cup of sugar. And six tablespoons of butter. Let's just get that out of the way. I know many of you are clicking out of here right now. But for those who stuck around, I appreciate your faith in me. After all, we're making the best of the best, the richest, the bread behind the saying "Let Them Eat Cake." We're making brioche, people, not health food!
I know many people out there eat gluten free because they think they're being healthier. And maybe they are. Who am I to say? I'm not a nutritionist. But if that's what you're after when you visit my site, I'm so sorry to disappoint you but none of my recipes are made to be healthier. Not saying that some of them aren't healthy. But they are ALL made as a way of being able to feel normal and have the things we, who were told we can't eat gluten, can no longer have. These recipes are not necessarily for those who choose to eat gluten free for a healthier lifestyle.
In addition to all the eggs/egg yolks, sugar, and butter, there's also the usual suspects–my gluten free bread flour blend, yeast, psyllium husks, salt, baking powder, and milk.
How to Make GF Brioche
The dough begins in a stand mixer, BUT I've heard from some of my readers who have made many of my doughs in a large bowl with a handheld mixer with success! If yours has dough hook attachments, use them.
After mixing, cover the dough and refrigerate it for at least 6 hours or up to 3 days. We're opting for a cold bulk fermentation instead of the usual method of letting it rise in a warm area until doubled in size. It will still double in size, but this time it'll do it in the fridge. Do not skip the fridge step because you'll have a mess on your hands.
Remove from the fridge and knead on a well-floured surface. It will be sticky. Shape it into a loaf shape and place it in a well-greased 8 by 4-inch loaf pan and cover it loosely with plastic wrap.
Allow it to rise until it rises above the pan. This can take anywhere from a half an hour to 2 hours or more. Be patient.
Preheat the oven to 350 degrees F. Bake the brioche for 30-35 minutes. A knife inserted all the way through to the bottom of the bread will come out clean or nearly clean. This is a better test than the temperature test for this loaf. It will also be very light in weight relative to its size.
Remove it from the oven and brush it with melted butter. Allow the loaf to cool in the pan for 10 minutes and then carefully remove the loaf from the pan to finish cooling on a wire rack.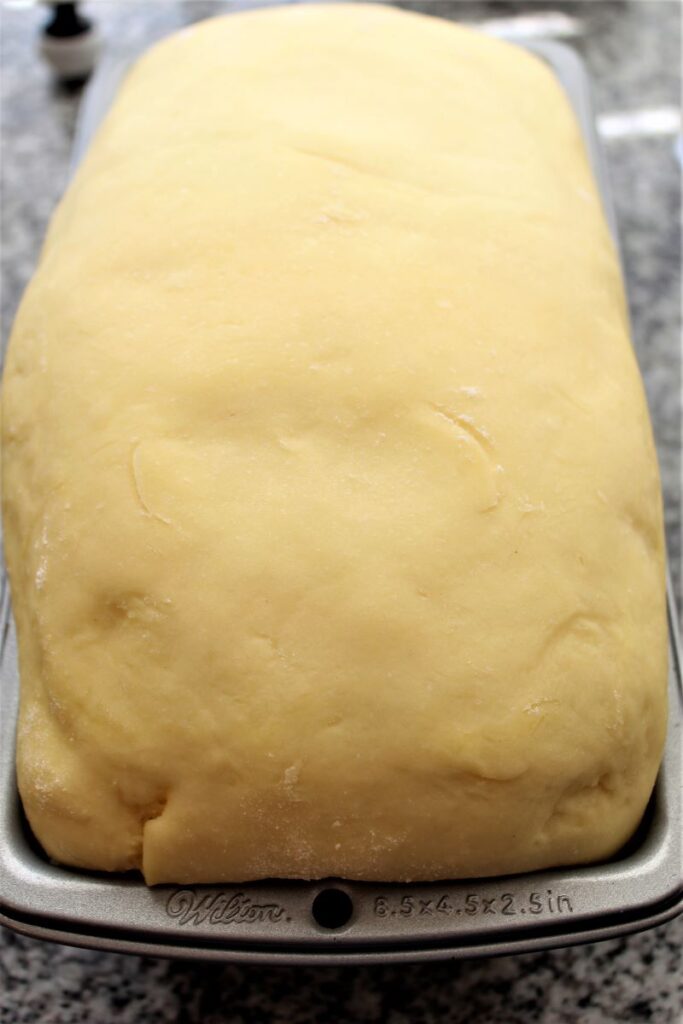 Gluten Free Brioche FAQs
Can the Eggs be Substituted?
In a word, no. The egg, and especially the egg yolks, are what make this bread so light and fluffy. Without them, I don't think you'll get the texture that I was after and achieved in this bread. Egg yolks also offer extra fat in this bread, but in addition they allow for a more tender and even texture.
How About Other Substitutions?
I often get asked about substitutions, within my bread flour blend itself OR within my recipes. And I get it. Some people can't have eggs, or dairy, or nightshades, etc. And I feel tremendously for those people and try to help when I can. But my wheelhouse is solely gluten free, and I'm definitely no expert in any other allergen.
That being said, I think you could substitute the milk in this recipe with a non-dairy milk and the butter with a non-dairy butter. I also think an oil, such as vegetable, canola, or even coconut, would work well, but the amounts may need to be adjusted. You'll need to experiment.
How Long Will Brioche Stay Soft?
The crazy good part about this bread is that it will stay soft for DAYS!!!! Even over a week, if wrapped well! I know. I couldn't believe it either. But it's true. I thought I found the holy grail of gluten free breads when I made my best ever gluten free white sandwich bread. It is a great loaf of bread and not to be dismissed. However, this is a whole different type of bread. I mean, brioche. Need I say more?
This soft and buttery gluten free brioche bread is a total game changer in the gluten free world! I can't wait for y'all to try it and let me know what you think!!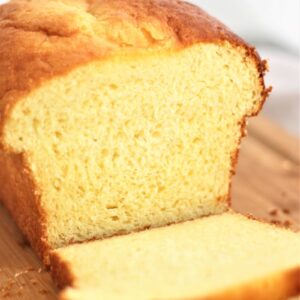 Soft and Buttery Gluten Free Brioche
Kim
Pillowy soft and buttery, this gluten free brioche is all you've ever dreamed of from a gluten free bread and more!!
Ingredients
1¾

cups (245 g)

Kim's gluten free bread flour blend

½

cup (100 g)

granulated sugar

1

tsp

baking powder

1 tbsp plus ¾

tsp (12 g)

instant yeast

½

tsp

kosher salt

6

tbsp (85 g)

salted butter, very soft or melted

1

cup (240 ml)

whole milk, warmed to between 100-110° F

1

large

egg, at room temperature

6

large

egg yolks, at room temperature

1

large

egg mixed with 1 tbsp water and a pinch of salt for egg wash

1

tbsp

butter, melted, for brushing
Instructions
Mix the warm milk with 1 tsp of the granulated sugar and the yeast. Set aside to allow the yeast to bloom, about 5 minutes. It should be bubbly and have doubled in volume.

In the bowl of a stand mixer, weigh the flour blend, sugar, baking powder, psyllium husks, and salt. Whisk to combine.

Add the softened or melted butter and mix on low using the dough hook or the beater blade. Add the egg and egg yolks, followed by the yeast/milk mixture. If using the dough hook, slowly add the liquid. Knead/mix on medium high for about 5 minutes. Dough will be wet and sticky and stretchy, which is completely normal.

Scrape the dough into the middle of the bowl (or into another bowl) and cover with plastic wrap. Refrigerate for at least 6 hours, preferably overnight (or up to 3 days).

On baking day, remove the dough from the fridge and knead it on a well-floured surface until smooth. Use plenty of extra flour as it will be very sticky. You can also place it in the freezer for 10 minutes to make it easier to work with if it's hot in your kitchen. Shape it into a loaf shape that will fit an 8½ by 4½ inch pan. Place it into a well-greased loaf pan. Cover with plastic wrap loosely (tucked in around the edges) and allow it to rise until doubled in size and cresting above the top of the pan by about one inch. This can take anywhere from 30 minutes to 2 hours, depending on your proofing area.

Preheat the oven to 350° F. Brush the top of the dough with egg wash gently. Bake for 30-35 minutes, or until a knife inserted all the way into the bread to the bottom comes out clean to nearly clean. You can also tell if it's done by feel. If the loaf feels relatively light for its size (picking up with pot holders in the pan), it's done.

Remove the bread from the oven and immediately brush with melted butter. Place the loaf (in the pan) on a wire rack and cool for 10 minutes. Remove it from the pan and continue cooling until warm or room temperature before cutting.

This bread will keep, well wrapped, at room temperature for up to a week. For any longer storage, freeze whole or cut into slices.
Notes
*Please do not make substitutions for my bread flour blend.  You will not get the same results.  
**Buns and rolls can be made with this dough, such as hot dog and hamburger buns.  Please see my YouTube video for how to portion them out and shape them.