Keep your kids happy with these 10 gluten free lunchbox treats! They won't feel left out and may even have the best treats in the lunchroom 😊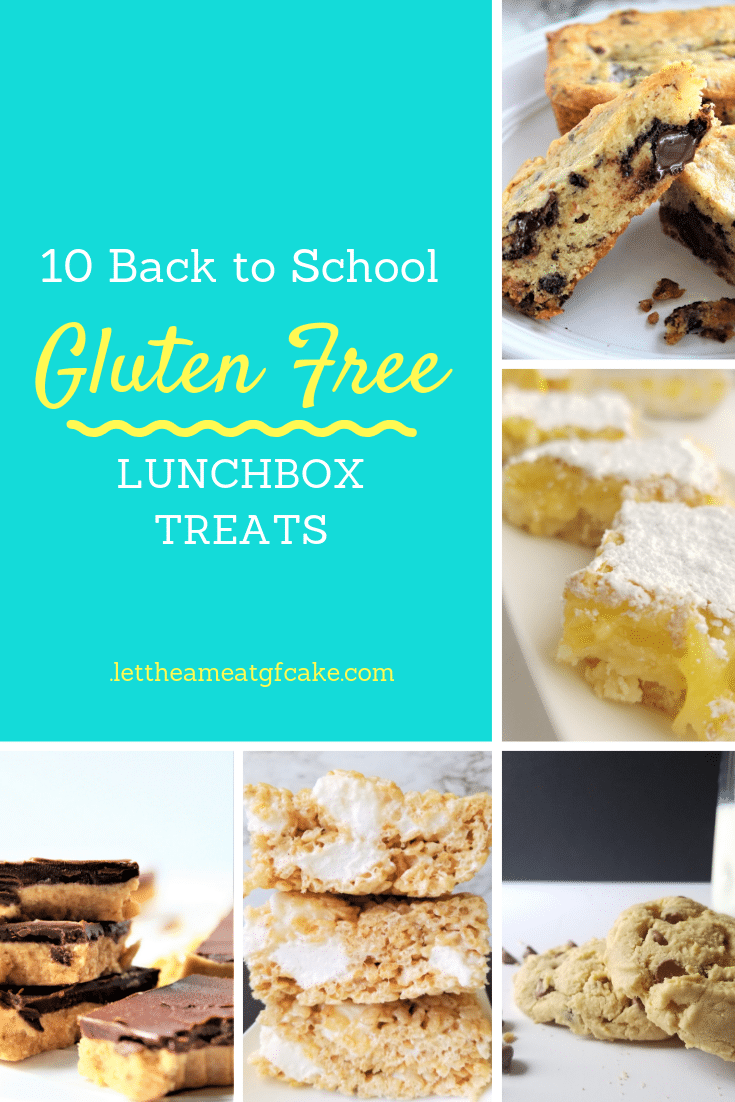 We might be one of the only areas in America whose kids don't go back to school until after Labor Day, so we're still in summertime mode around here. Kids are enjoying their last few weeks before school starts again, but I know parents are probably wishing these days would go by faster than ever!
My kids are both out of school and in charge of their own lives (for the most part) so it's been a while since I've been in the school lunch days. Most of these 10 lunchbox treats found their way into my kids' lunchboxes way back when, and they loved every one of them!!
10 GLUTEN FREE LUNCHBOX TREATS
Pucker up buttercup! These gluten free lemon bars are sure to please your lemon loving kids. The original used Meyer lemon juice, but regular lemon juice can be substituted 1:1 for the same delicious results🍋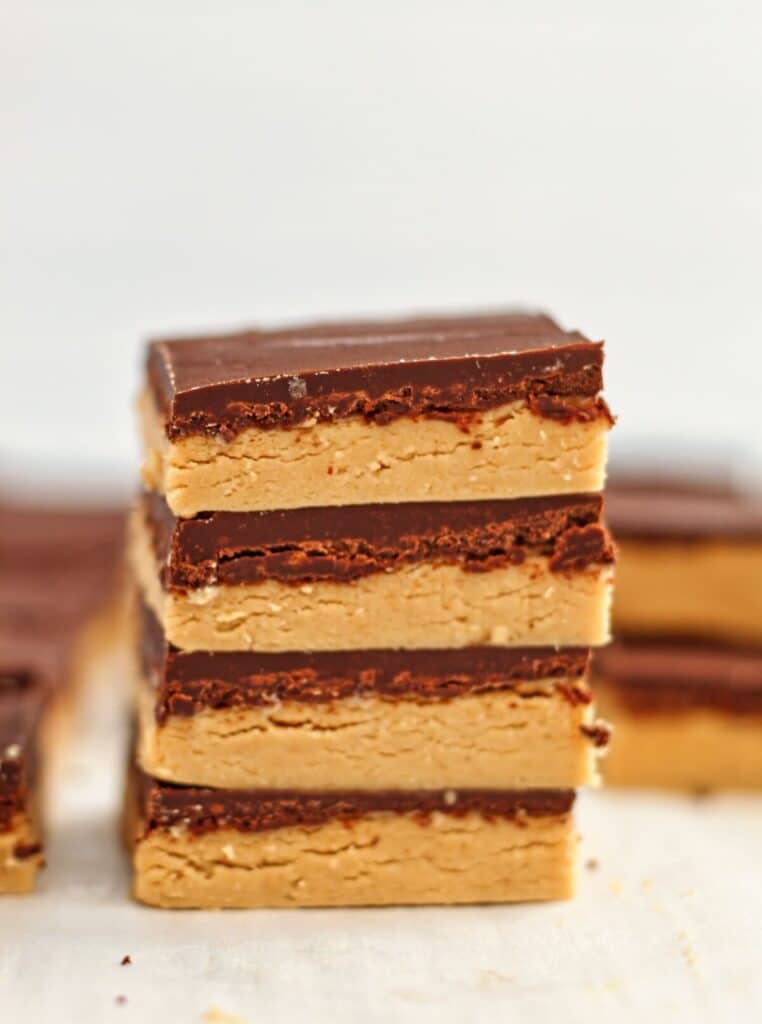 One of everyone's favorites when I was growing up, and still is a favorite now. Naturally gluten free!
Talk about some ultimate PB love! These cookies have an extra dose of peanut butter with chunks of peanut butter fudge swirled throughout.
These little cakes were one of my kids' favorites when they were growing up, and still are! They're like a chocolate chip cookie met a cupcake and had a baby.
Remember these iconic cookie bars? They've been around for decades and can be made gluten free easily with just a swap of store bought gf graham crackers!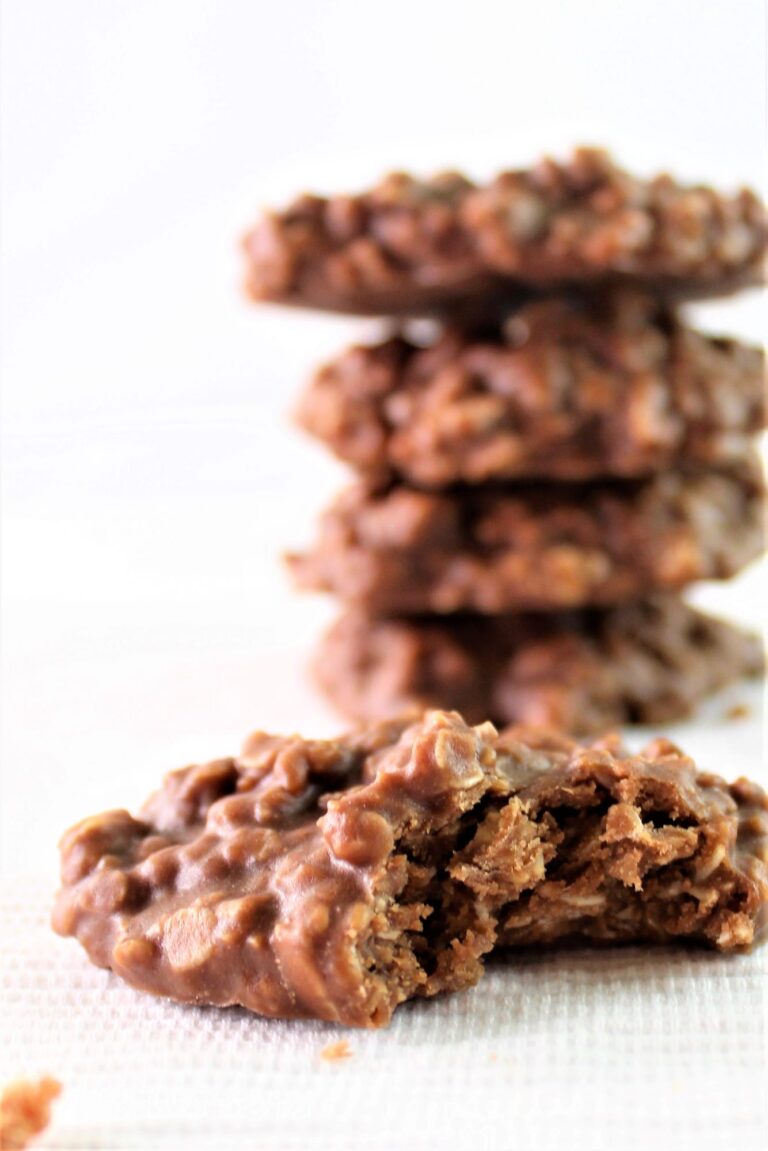 These no bake cookies are part of what brought Scott and I together when we both said these were our favorite cookies! It was almost like fate. Everyone has a version of these, and they're naturally gluten free IF you use certified gluten free oats 🙂
Who doesn't know these cookies? Hershey's kiss smack dab in the middle of a soft peanut butter cookie. Peanut butter and chocolate--what more do you need?
Brownies are the best use of chocolate on the planet, right? These ones are fudgy and dense with chocolate chips throughout for that extra chocolaty goodness! And there are three variations for whatever your kids prefer.
Using gluten free rice crispies and extra marshmallows, these are the best rice crispy treats ever!! Your kids are gonna love 'em 🙂
The holy grail of the cookie world, chocolate chip cookies are kids' most asked for cookies and for good reason. The brown sugar cookie studded with chocolate chips brings smiles to everyone's faces!!
Don't send your kids to school with those prepackaged gluten free treats. They'll love when they open their lunchbox and see one of these 10 homemade treats inside 😋