During our recent trip to Disney World we dined at the Crystal Palace twice for breakfast. My gluten free Crystal Palace meals were so wonderful both times!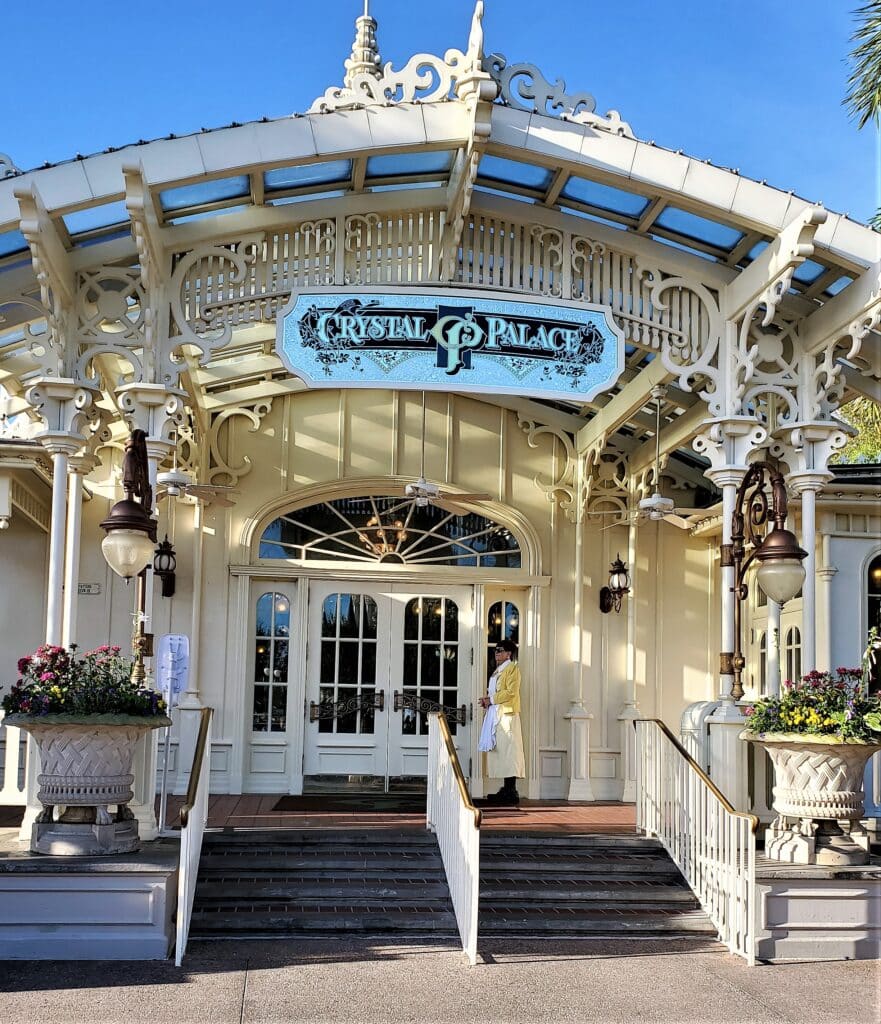 We've been going to the Crystal Palace for breakfast for years, even before I was diagnosed with Celiac. I remember having the puffed french toast, one of their signature breakfast dishes, which was TO DIE FOR! But even though I can't have that now, I still manage to have a great meal every time we go to the Crystal Palace.
The Crystal Palace is a character meal, meaning your table will be visited by certain Disney characters while you dine. This one happens to be the home to the Hundred Acre Woods' characters, namely Winnie the Pooh, Tigger, Eeyore, and Piglet.
On our first visit this go 'round, our whole family was with us and the characters were an absolute joy! Tigger was having way too much fun at our tables, and Eeyore was just hilarious. He kept looking at himself in the mirror and posing in a selfie kind of way. My young nephews loved all the characters and so did we!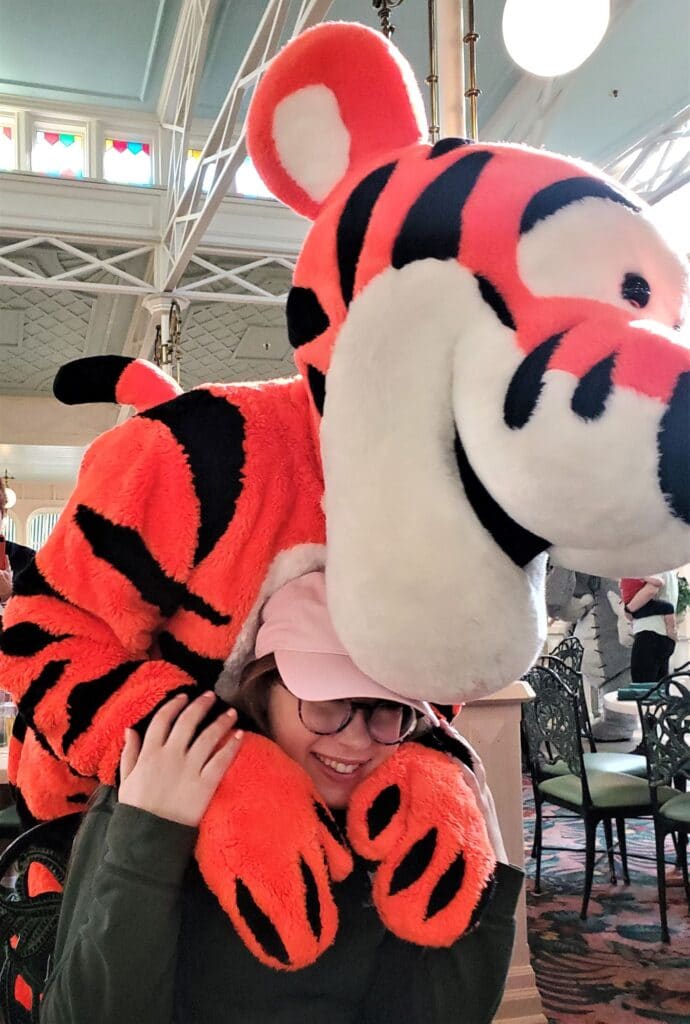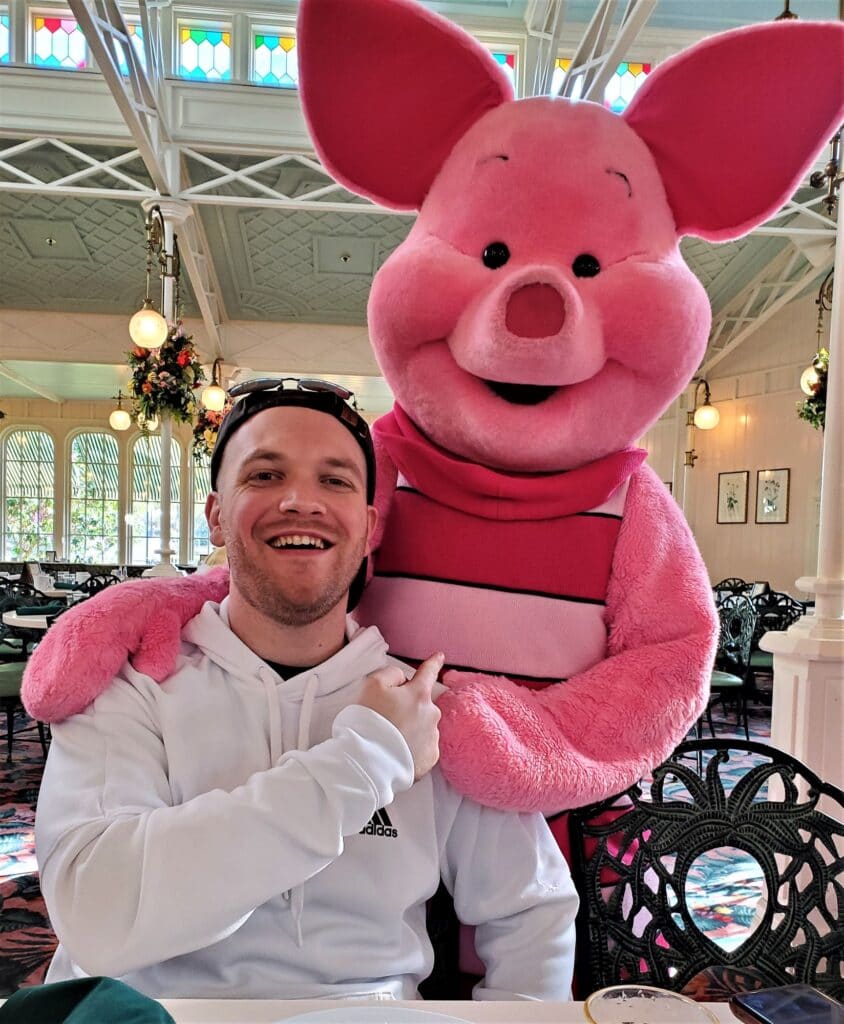 Gluten Free Crystal Palace Allergy Menu
When going to a buffet meal at Disney, they now give out these little folded paper menus for allergies. These list all the things on the buffet that are safe for us to eat. I do like to look at what my options are, but then I ask for the chef to come to the table. I don't trust to get anything directly from the buffet for obvious cross contamination reasons.
My Food on the First Visit
I asked the chef to bring me some Mickey waffles, bacon, eggs, potatoes, and fruit our first time this trip.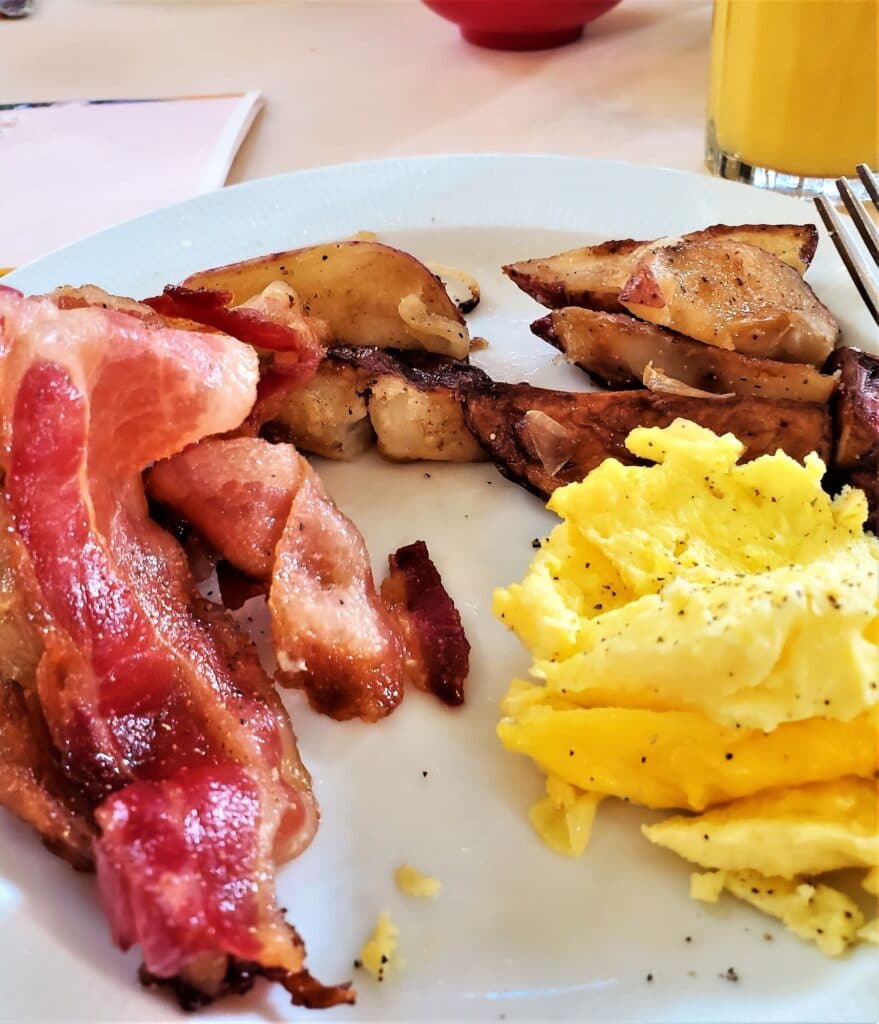 She brought all that plus two cinnamon sugar donuts that I'm pretty sure were Kinnikinnick brand. They had the same brand the last time I went 3 years ago.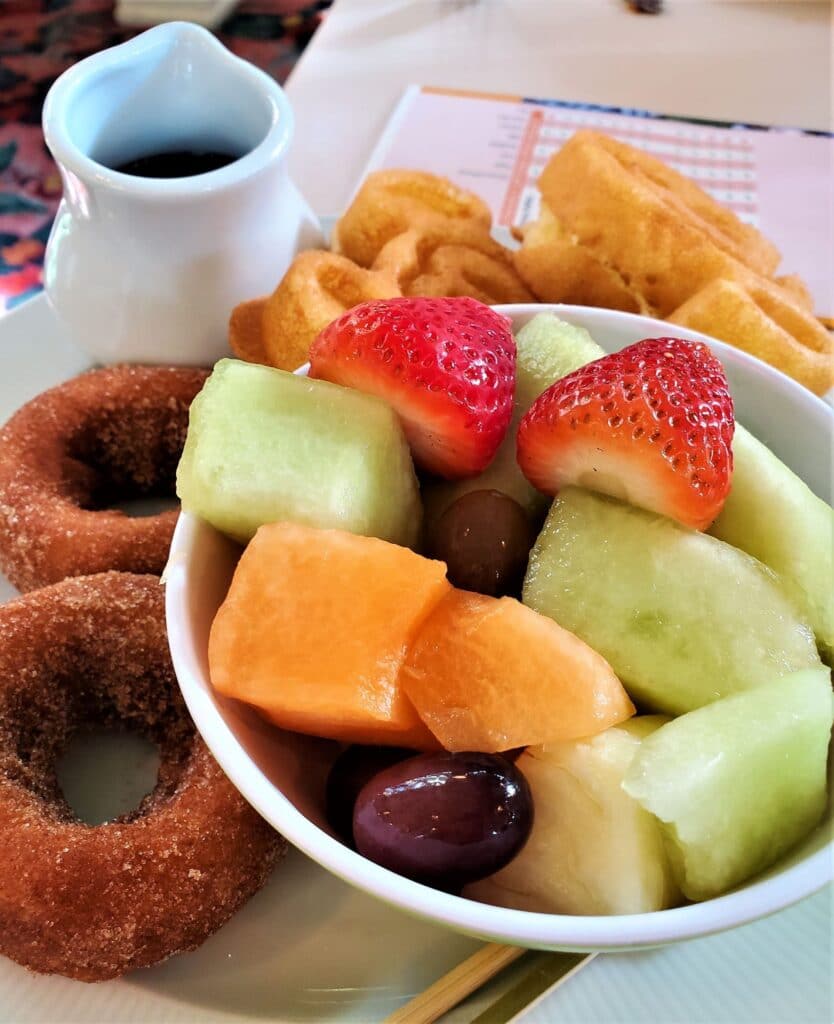 The scrambled eggs were a little dry, but otherwise I enjoyed the bacon and potatoes. There were onions in the potatoes (which I despise) but I picked around them and the potatoes were good!
The Mickey waffles were perfectly cooked, nice and fluffy and yummy. I asked for a little container of non-contaminated butter from the back to spread on my waffles. They brought me my own syrup, but I'm not much of a syrup person when it comes to waffles. I like them with just plain 'ole butter.
The fruit was good and fresh and I only took a little taste of the donuts. I've had them before and they're just okay to me. Nothing to write home about.
My Second Breakfast at the Crystal Palace
Our second breakfast at the Crystal Palace, I again asked the chef to come to the table. It was a different chef than the first time, not nearly as pleasant and a little rushed. But I'll always be grateful for what they do to ensure we don't get sick while at Disney.
This time around I decided to try the Mickey waffles (surprise, surprise) and a blueberry muffin. I think the blueberry muffin is Udi's brand and it was pretty good I have to say. Nice and soft with plenty of blueberries throughout, with a light sprinkling of sugar crystals on top. Even though they weren't quite as good as my homemade gluten free blueberry muffins, I'd definitely eat them again!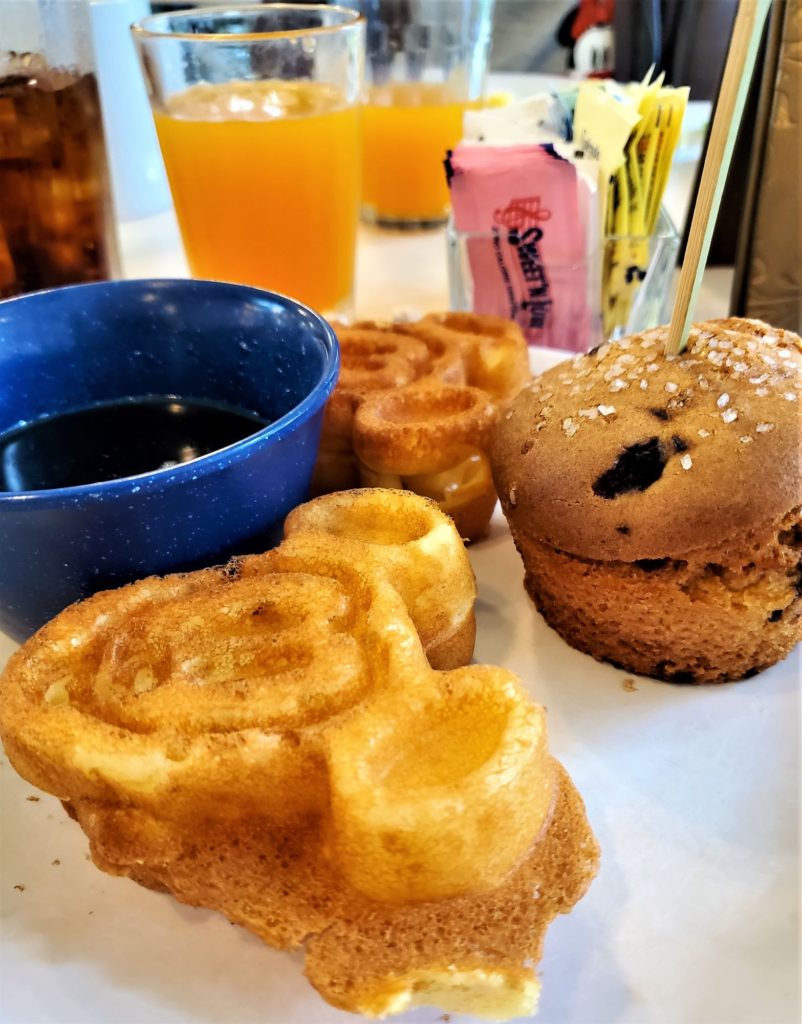 I also asked for a side of bacon AND sausage. By then I had both at other places and was a huge fan! I used to not care for the bacon at Disney because it was so limp. But we all agreed we really liked the flavor and texture of the bacon everywhere we went this time.
By the time we had our second breakfast, our family had dwindled down to only 4. All the young kids had gone home, so the characters were more subdued.
Overall, I love the Crystal Palace for breakfast. The food is delicious, the characters are great, and the "palace" is beautiful! Have you ever been to the Crystal Palace? Is it one of your favorite places to dine?