These 20+ gluten free Fourth of July recipes are sure to make your Independence Day celebration as enjoyable and memorable as possible!
Fourth of July is one of my favorite holidays to celebrate. It's in the summer, which is my favorite season. It celebrates America, my favorite country on Earth. And it brings back memories of my childhood, which were almost always celebrated at Lake Gaston with family and friends! Of course, I can't leave out the fact that the food is always a big part of pretty much any holiday around here, haha!
I've put together a few of my favorite recipes to help you celebrate the birth of our nation! All of them are gluten free of course, and all of them are delicious 😋
Gluten Free Fourth of July Recipes for the Grill
Marinated, grilled, and smothered with smoky chili butter, this chili butter flank steak is sure to become a favorite in your house!
This no fuss grilled corn on the cob is the ONLY way to grill corn! No messing with removing corn silks and the corn comes out juicy and tender every time.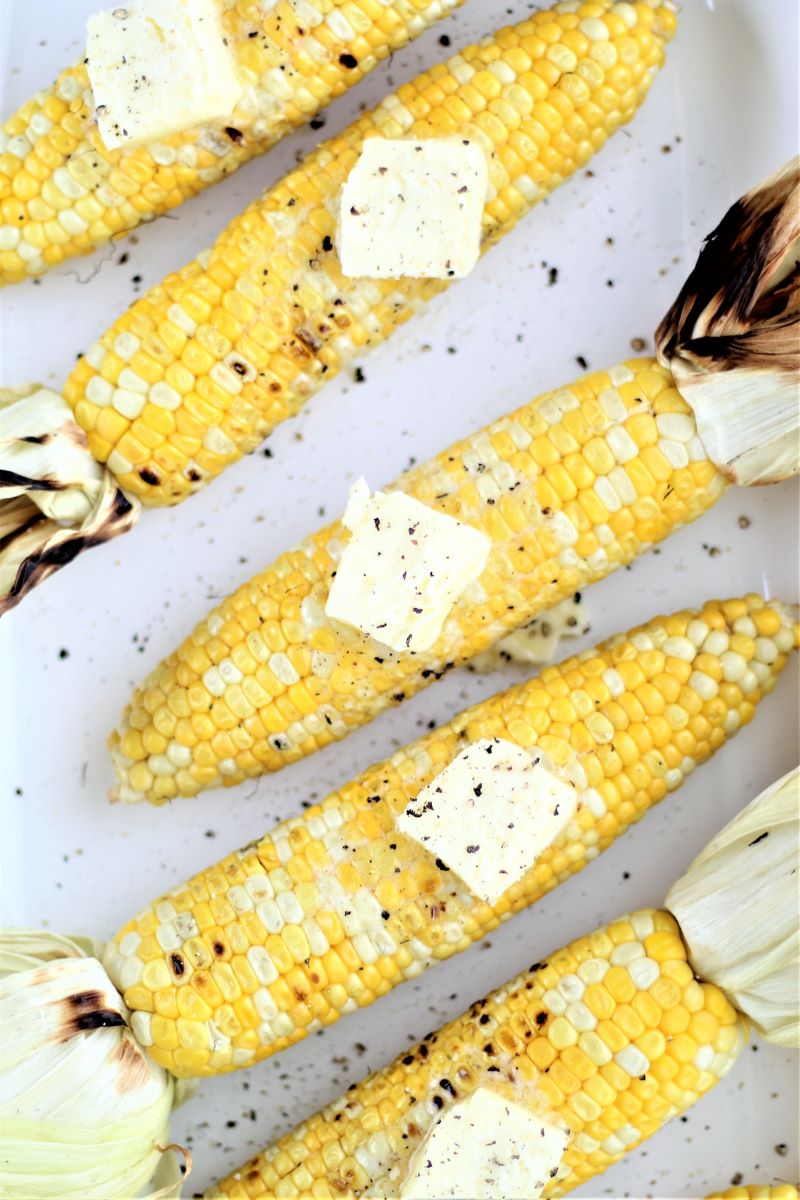 Mr. Story's Shrimp is grilled shrimp that's doused in a lemon butter sauce and is perfect for a family gathering.  Roll up your sleeves and make sure you have lots of gf bread for mopping up the wonderful sauce! 
Once you try this homemade bbq sauce, you're gonna wanna drink it! The sweetness of the orange juice combined with the tanginess of the mustard and vinegar make for one amazing bbq sauce to douse all over these tender baby back ribs.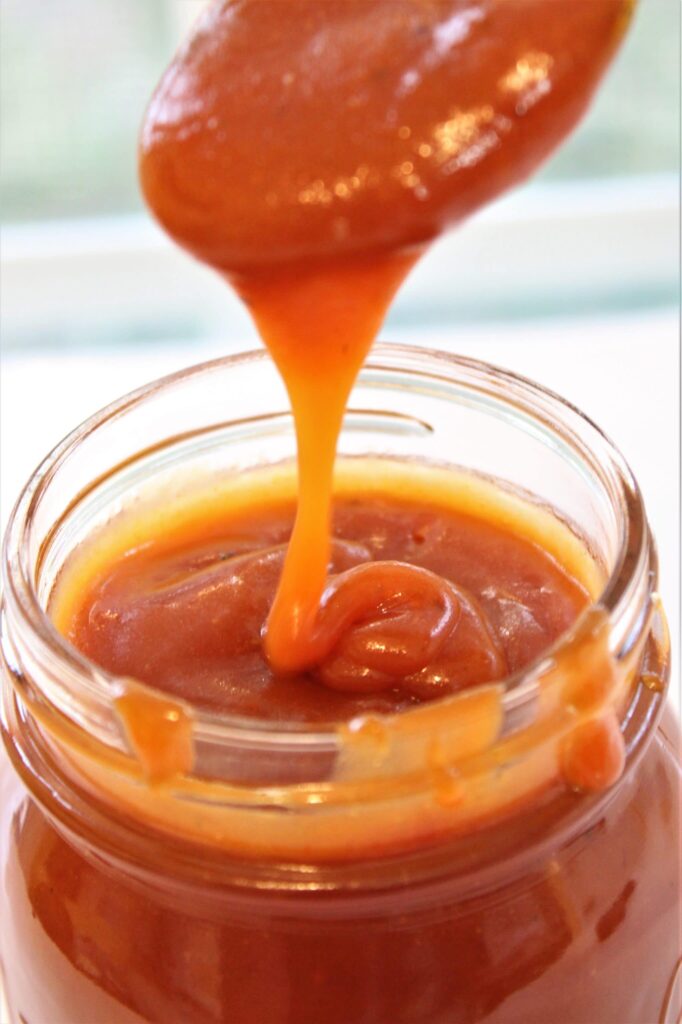 Grill up those hot dogs and hamburgers this weekend because these gluten free hamburger and hot dog buns are the best you'll ever have!!
Loaded with creamy cheesy goodness, this stuffed gluten free cheesy bread is a family favorite. It's wrapped in foil and grilled for a perfect side with any summer meal!
Oh my gosh are these artichokes addictive!! If you don't think you like artichokes, you MUST make these fire roasted artichokes with garlic aioli. They'll convert you for sure. The smoky flavor from the grill with that vinegary marinade, finished off with the garlicky aioli makes for one AMAZING bite!!!
Gluten Free Salads and Sides Recipes
Similar to panzanella, Gluten Free Luxembourg Salad is a very flavorful salad. It's made with bacon, blue cheese, and chunks of gluten free bread.
Looking for a different potato salad than the usual mayonnaise-laden ones? This Lemon Basil Potato Salad is just what you need. It's light and lemony with loads of fresh basil and plenty of bacon!!
This gluten free veggie pizza is just as good as what you remember–crescent dough spread with herby cream cheese and loaded with plenty of fresh veggies!
Gluten Free Fourth of July Desserts and Sweet Treats
Popping with strawberry flavor, this gluten free strawberry angel food cake is so light and fresh. It's perfect for Easter or any spring day!
If you've never made a dump cake before, you're in for a real treat. This gluten free dump cake gets its name because you literally "dump" all the ingredients into the pan and bake! No mixing, no extra bowls, and so delicious!!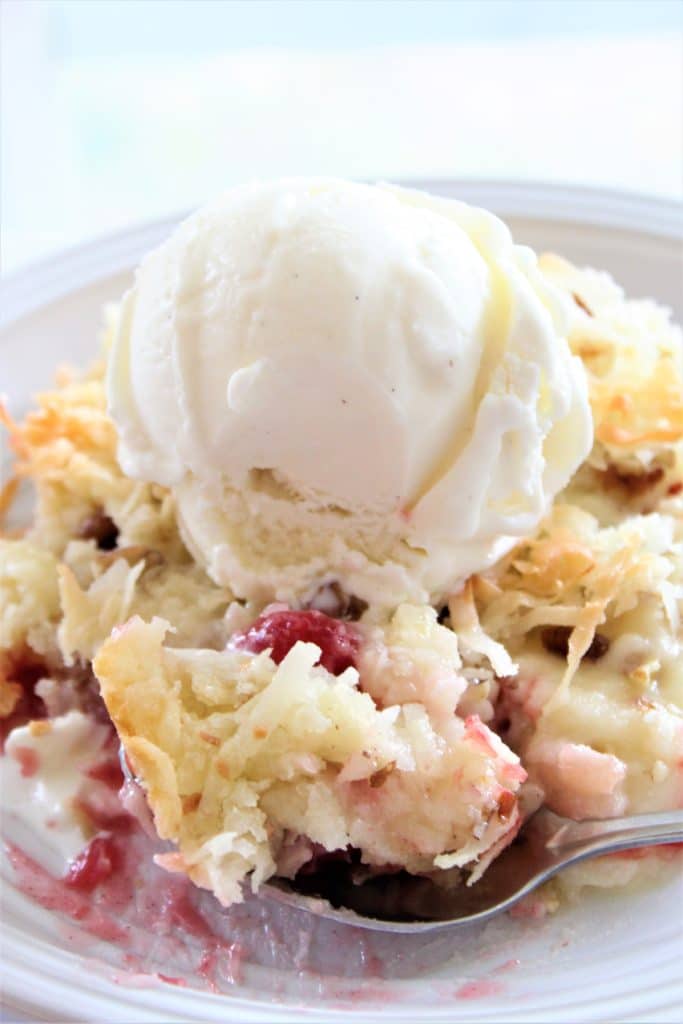 Nothing says Fourth of July like these gluten free red white & blueberry cupcakes! They're filled with a blueberry compote and topped with strawberry swirled buttercream and fresh blueberries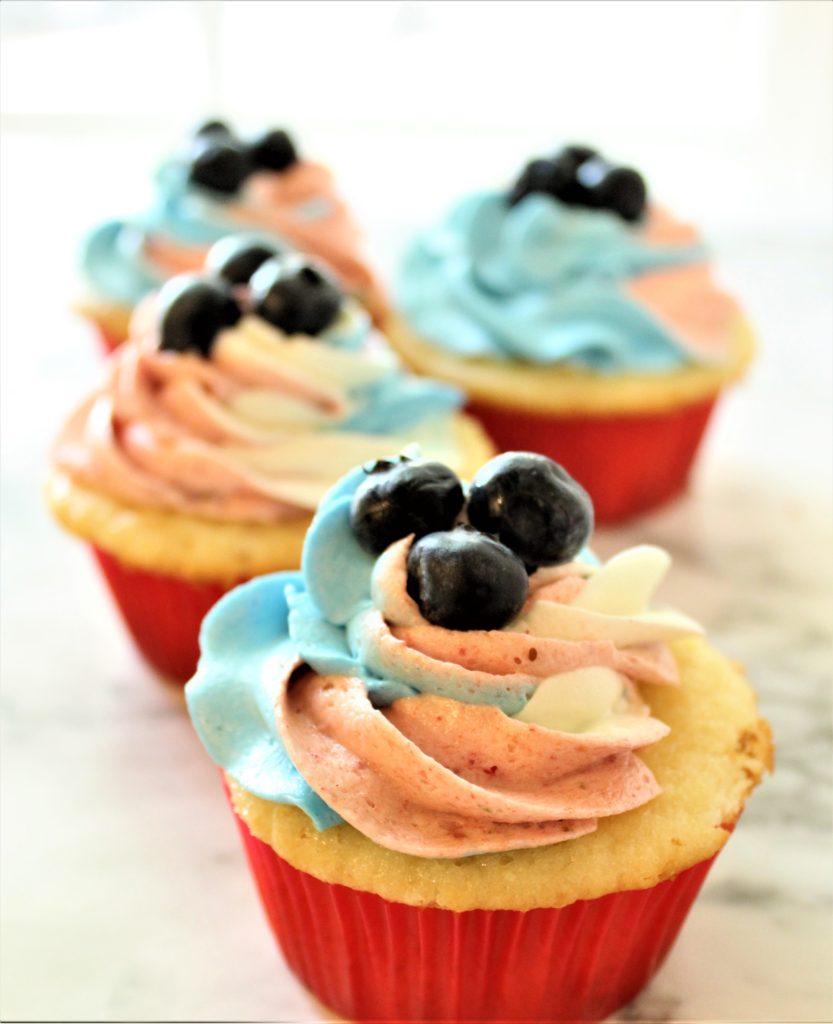 I've been making this gluten free cream cheese pound cake forever. My family and I absolutely love it! It's dense, but soft and tender with a wonderful almond flavor. Serve it with berries and freshly whipped cream for the perfect dessert!
How cute are these gluten free brownie pops? Brownies on a stick dipped in chocolate and sprinkles? Kids love 'em and so will you!
No campfire needed to make gluten free s'mores brownies. Graham crackers, chocolate, toasted marshmallow–all the tradition of s'mores in brownie form!
Put these cute gluten free patriotic ice cream sandwiches on your Memorial Day menu for both kids and adults alike! They're the perfect treat to usher in summer.
What more could you want on National S'Mores Day??? My take on a traditional s'mores–gluten free pizzelle s'mores sandwiches!! Thin and crispy graham cracker style pizzelle are stuffed with chocolate and toasted marshmallows.
Celebrate the 4th of July with this gluten free patriotic trifle. It has layers of berries, gluten free angel food cake, and a light cheesecake filling!!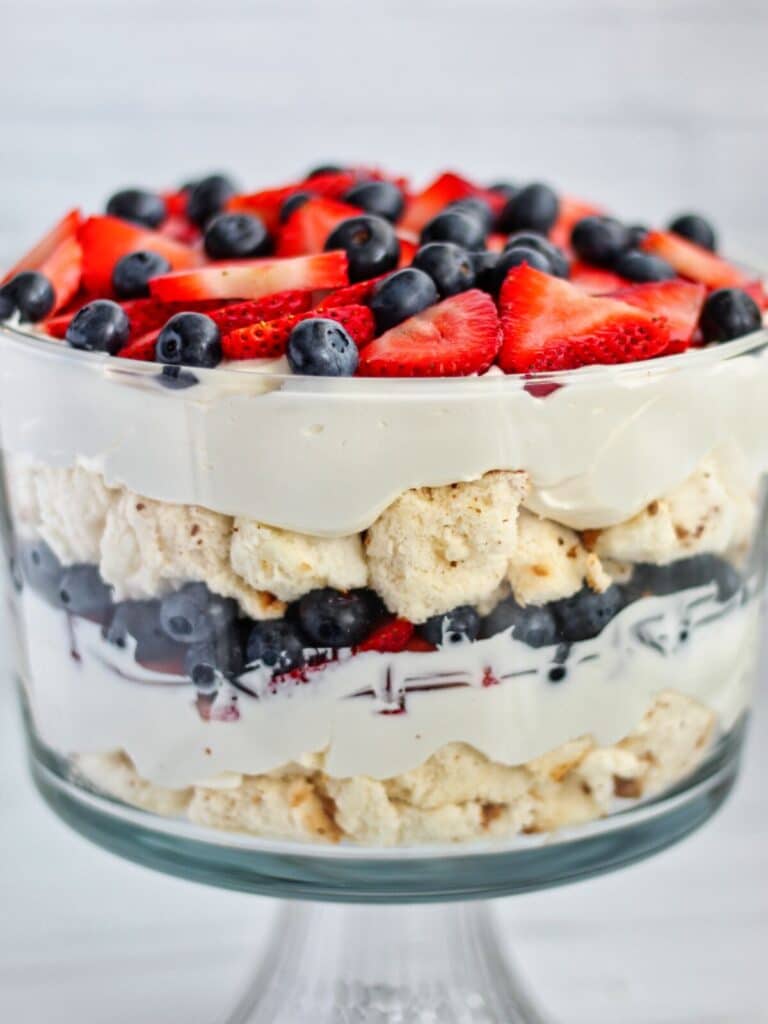 Gluten Free Better Than Robert Redford is a throwback from the 70's. It's a chocolate pudding layered dessert that's rich and creamy, but so easy to make.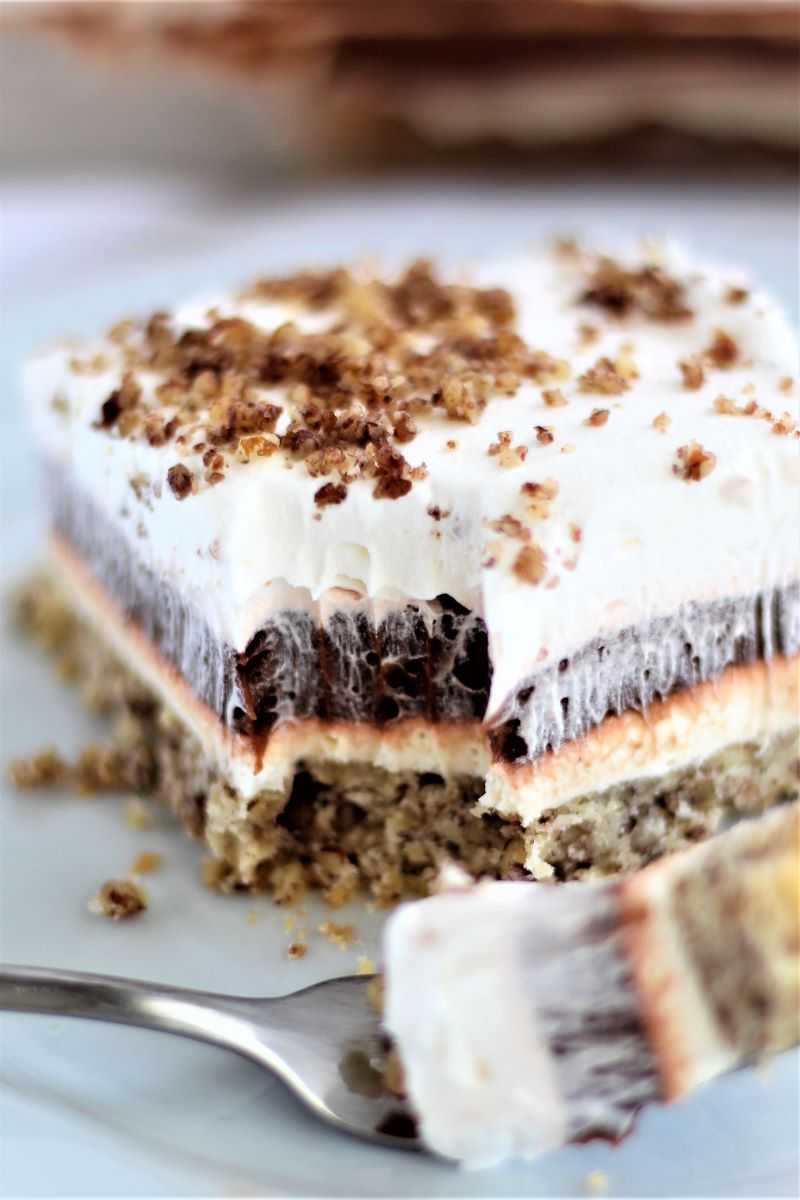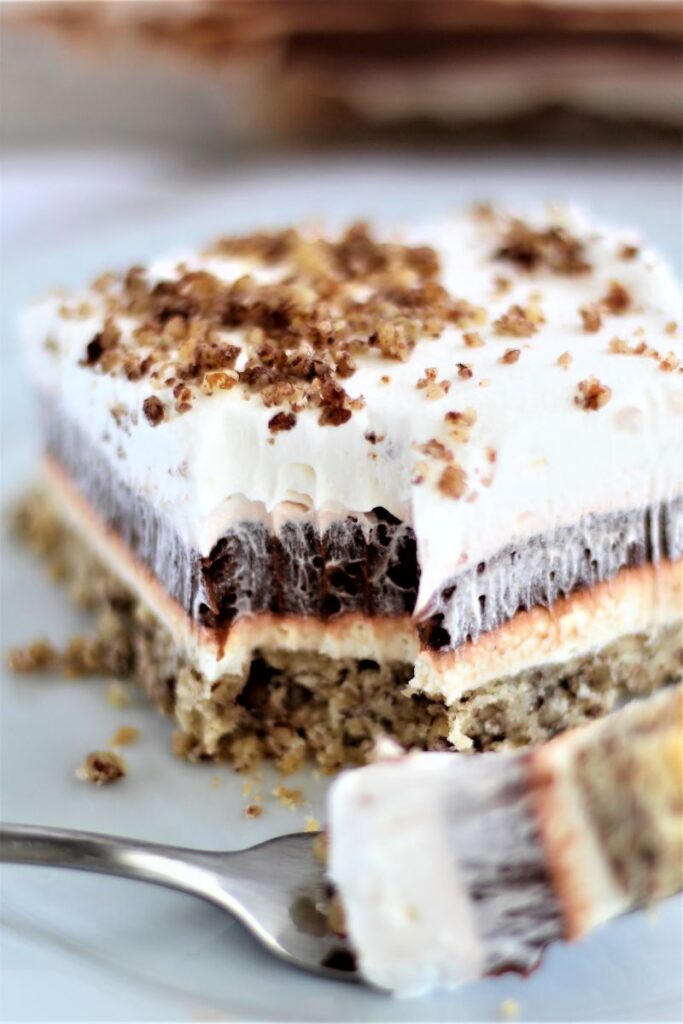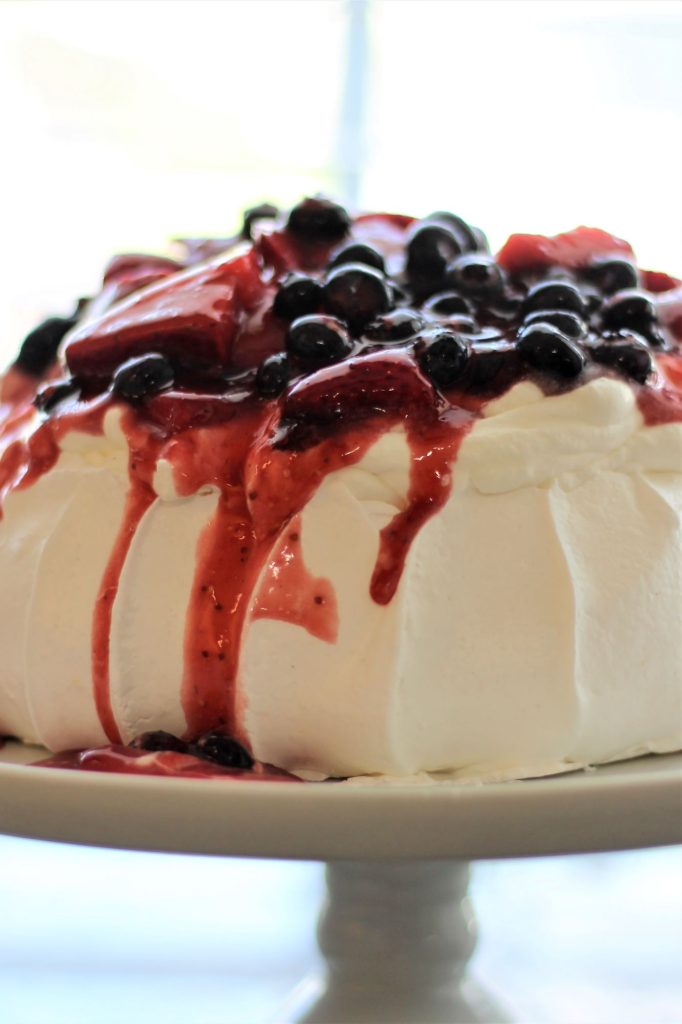 I hope you all have a wonderful 4th of July and enjoy spending time with family and friends!!